"Ghost Rider: Spirit of Vengeance" gets four totally crazy posters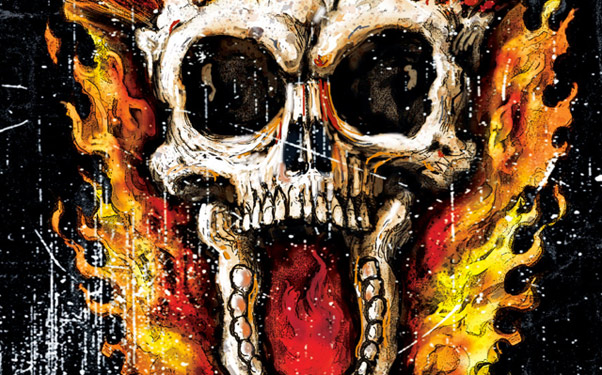 Posted by Aubrey Sitterson on
Ghost Rider is a stuntman who made a deal with the devil, rides a hellfire powered motorcycle, has a flaming skull for a head, and according to trailers for the new flick, "Ghost Rider: Spirit of Vengeance," can actually piss fire. As a concept, Ghost Rider is delightfully psychotic, and the four new posters for the upcoming film are absolutely in keeping with that.
"Ghost Rider: Spirit of Vengeance," directed by Mark Neveldine and Brian Taylor, is looking to be far more over-the-top, insane and absolutely balls-to-the-wall, as befitting the duo who brought you the "Crank" franchise. Being that I used to edit the "Ghost Rider" comic, I'm clearly a little biased, but I firmly believe "Ghost Rider: Spirit of Vengeance" will be a fun, exciting, totally different addition to the growing slate of superhero films.
The new posters for the movie, unveiled by JoBlo and Superhero Hype, take a different approach at promoting the movie, eschewing photos of star Nicolas Cage, actor names or even a logo, and instead focusing on what everyone wants to see from a "Ghost Rider" flick: Skulls that are alternately flaming, exploding, screaming and/or spitting out bullets.
What do you think of the new Ghost Rider posters? Are you excited for "Ghost Rider: Spirit of Vengeance"? Tell us in the comments below or on Facebook and Twitter.