From the Onion News Network: Older Hispanic men line up for "Breaking Dawn" premiere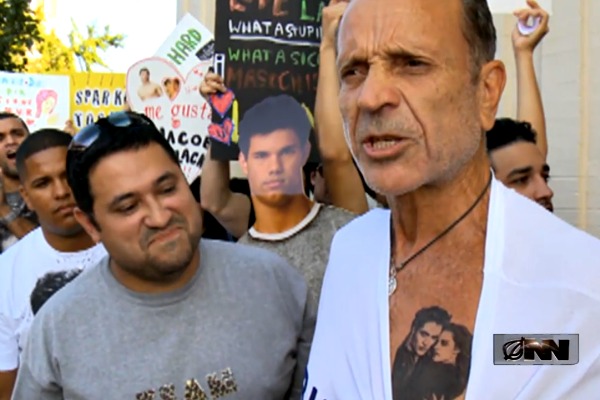 Posted by Melissa Locker on
"Breaking Dawn," the most recent installment of the Twilight Saga, hit theaters on Friday and the Onion News Network was there. Twilight's biggest fans, older Hispanic men, have taken off of work and have been lined up for days to catch the latest installment of the vampire saga. Whether Team Jacob or Team Edward, these fans are united in one thing: Their love all things "Twilight." The Onion News Network has the full report:
video player loading
.
.
.
For the latest news flashes from Onion News Network, check out our Facebook page and follow along on Twitter @ONN and use the hashtag #OnionNewsNetwork.
New episodes of the Onion News Network air on IFC on Fridays at 10/9c