Ice Cube says fourth "Friday" movie in the works, could see Chris Tucker's return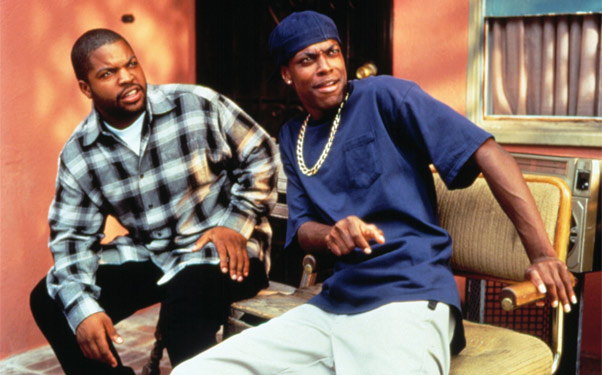 Posted by Aubrey Sitterson on
Ice Cube has been involved with a shocking number of successful franchises, including "Barbershop," "Are We There Yet" and our personal favorite, "Friday." Now, 15 years after the release of the first "Friday" movie, we might get a fourth installment of the series that could possibly even see Chris Tucker once again take on his role as the pothead Smokey.
Like most legitimate news these days, we first heard about the story from Ice Cube's Twitter, where the rapper-turned-actor claimed, "The 4th Friday movie is in the works. Working out a deal with New Line Cinema." The story was quickly verified and elaborated upon by Deadline.
As "Friday" has had two sequels already, it's no real surprise that another one might be in the works. The somewhat shocking part is that Tucker, now a religious man, would consider coming back to portray the pot-smoking character that first took his career to the next level. Of course, it's maybe not all that shocking, seeing as the actor currently owes a teensy, tiny debt to the IRS, somewhere to the tune of $11.5 million.
What do you think about a new "Friday" movie? Would you line up to see Ice Cube and Chris Tucker reunited? Tell us in the comments below or on Facebook and Twitter.