Five Kickstarter-funded comic book documentaries to look out for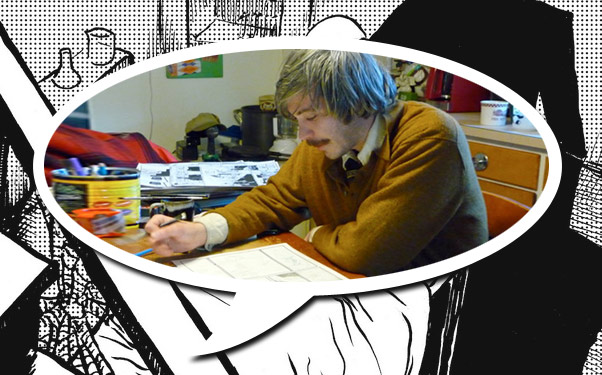 Posted by IFC on
If you need $100 million to make a CGI-heavy action film, the project-funding website Kickstarter should definitely not be the first place you look. However, Kickstarter is becoming a hot spot to hunt down dollars for more modest indie projects, and comics-related documentary pitches in particular are becoming more and more common.
Five such comics documentaries have met their funding needs, and the dollar amounts they've been able to raise are impressive. Their topics range from historical investigations into censorship to massive interview compilations looking at what current creators grew up reading and what goes on behind the industry's closed doors.
---
Status: Funded!
Creators Dave Kellett and Fred Schroeder set out to make a feature-length documentary about where comics come from and where they are headed. With at least 60 interviews from around the industry, it looks like they're already off to a great start.
They initially sought $58,000 for "Stripped," but funding has since eclipsed the $100,000 mark. If their scope and Kickstarter success translate into a story that's as fascinating as their trailer suggests, Kellett and Schroeder could set a new standard for future producers and directors to look at.
---
"Warren Ellis: Captured Ghosts"
Status: Funded!
If you spend any time at all on the Internet or reading comic books, you should already be at least casually familiar with writer Warren Ellis. The filmmakers, Patrick Meaney and Jordan Rennert already have one comic-creator doc under their belt with "Grant Morrison: Talking With Gods" (2010), and their ambitious follow-up aims to dissect one of the medium's most beloved (and foul-mouthed) visionaries.
You may have to keep the little ones away from this film, but it's sure to be an interesting watch.
---
"Untold Tales of the Comic Book Industry"
Status: Funded!
Spearheaded by comic book writer Brandon Jerwa, "Untold Tales" lays out a few of the same premises as "Stripped," but seems to focus more on the rising and falling of the superhero market. The interviews in the trailer capture a behind-the-scenes feel from the periphery of the convention scene, and Jerwa is pooling the insights from publishers, as well as big-name creators such as Erik Larsen and Ben Templesmith.
It's a documentary being made with love, and we look forward to seeing what emerges from Jerwa's efforts, especially now that it has eclipsed the $19,000 mark on Kickstarter.
---
"Diagram for Delinquents"
Status: Funded!
If you thought that video games were the biggest over-blown threat ever to attract government attention, you may need to track down a copy of director Robert A. Emmons, Jr.'s film about the greatest real-life villain ever to attack comic books. "Diagram for Delinquents" looks at the life and work of psychiatrist and Seduction of the Innocent author Fredric Wertham.
Wertham's efforts triggered book burnings and even congressional hearings that pushed comics publishers into a new era. The trailer has character, and the topics Emmons addresses will be of interest to comics readers from any decade.
---
"Cartoon College"
Status: Initial goal reached, but have since asked for $6000 more
Have you ever wanted to go to school to become a cartoonist? Filmmakers Tara Wray and Josh Melrod set out to see what goes on in the lives of students at Vermont's Center for Cartoon Studies. They traveled around the U.S. and Canada interviewing professors and creators and seeing where students traveled to get their work out into the wild.
Judging from their description, "Cartoon College" may have the best diversity of sources of any of these documentaries. Moreover, they are also analyzing how the nature of the industry impacts the lives of aspiring artists.
Which one of these comic book documentaries makes you want to check it out? Let us know in the comments below or on Facebook or Twitter.