Harrison Ford eyed for "Ender's Game," "Hugo" star Asa Butterfield confirmed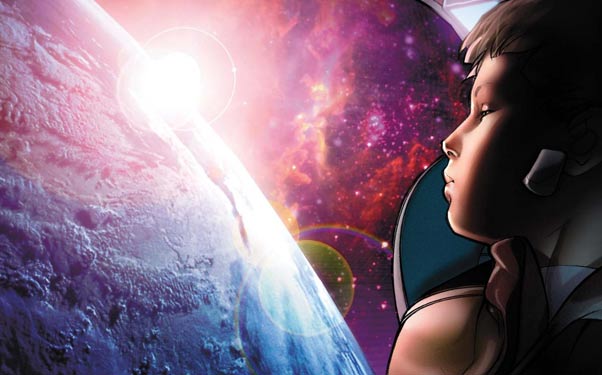 Posted by Terri Schwartz on
Fans have been on the fence about the planned upcoming adaptation of "Ender's Game," but this new information might be able to convince them to get behind the project. Only a couple of weeks after "Hugo" star Asa Butterfield was offered the title role of Ender Wiggins, a new report has come out to say the filmmakers are eying Harrison Ford to play his mentor, Colonel Hyrum Graff.
Collider learned that Ford is the main actor producers Roberto Orci, Alex Kurtzman, Gigi Pritzker and Linda McDonough are looking at for Graff, but there are several other veteran choices as well. Viggo Mortensen was originally in talks for the role, but talks eventually broke down. Based on Butterfield's stellar performance in "Hugo," it could be really exciting to see him face off against Graff on the big screen.
Graff acts as a surrogate father to the children at the Battle School in "Ender's Game," but he takes a special interest in Ender. This ends up being more of a curse than a blessing for the young soldier, as he gets targeted for being Graff's favorite. Though the focus of "Ender's Game" is definitely on Ender and the rest of the children in the Battle School, Graff is the most significant of the adult characters in the story.
In addition to Ford being eyed for the film, Collider also received confirmation that Butterfield as accepted the role of Ender and will lead the film. That will surely jumpstart the rest of the movie's casting process. The film is being directed by "X-Men Origins: Wolverine" helmer Gavin Hood, and will likely start shooting in the next year.
Would you like to see Harrison Ford star in "Ender's Game"? Tell us in the comments section below or on Facebook and Twitter.