"Doctor Who" heading to the big screen courtesy of "Harry Potter" director David Yates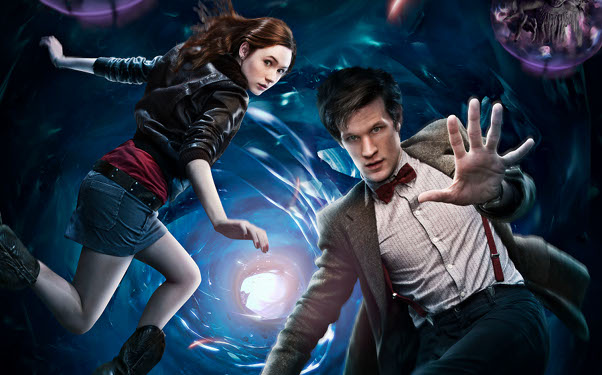 Posted by Rick Marshall on
Hold on to your sonic screwdrivers, Whovians. The Doctor is headed to the big screen.
"Harry Potter" director David Yates has teamed up with BBC to create a "Doctor Who" movie, according to Variety. Yates will develop the movie with BBC Worldwide's exec VP of programming and production, Jane Tranter.
BBC America later confirmed the report, stating via Twitter, "A Doctor Who feature film remains in development w/ BBC Worldwide Productions in LA. As of yet no script, cast or production crew in place."
With a "Doctor Who" movie, Yates and BBC hope to translate the long-running British television series' success to a grander, feature-film scale. Yates said they're currently looking at writers and will likely need two or three years to "get it right."
No stranger to adaptations with high expectations, Yates directed "Harry Potter and the Order of the Phoenix," "Harry Potter and the Half-Blood Prince," and both parts of the final installment of the franchise, "Harry Potter and the Deathly Hallows." The filmmaker and Tranter have some history, too — they previously worked together on several BBC series such as "The Way We Live Now" and "State of Play."
Still, Yates likely opened himself up to a barrage of skepticism from hardcore Whovians when he indicated the sort of drastic changes he envisioned for the beloved science-fiction series that kicked off almost 50 years ago and is currently experiencing a renaissance of sorts.
"It needs quite a radical transformation to take it into the bigger arena," said Yates. "['Doctor Who' showrunners] Russell T. Davies and then Steven Moffat have done their own transformations, which were fantastic, but we have to put that aside and start from scratch."
For those who aren't familiar with "Doctor Who," the series follows a time- and space-traveling alien who calls himself "The Doctor" and journeys throughout the universe (and history) righting wrongs on Earth and elsewhere. He's often accompanied by one or more companions who join him on adventures in his sentient spacecraft, the T.A.R.D.I.S. — which just so happens to look like a 1960s police box on the outside.
The series ran regularly from 1963 through 1989, followed by a few specials (and a made-for-television movie), before relaunching in 2005. Thanks to The Doctor's ability to "regenerate" when he's mortally wounded, the series has featured a number of different lead actors over time. Currently, Matt Smith plays The Eleventh Doctor.
"The notion of the time-travelling Time Lord is such a strong one, because you can express story and drama in any dimension or time," said Yates of his attraction to the project.
Yates said their search for writers extends to both sides of the ocean, despite the British sensibility of the source material.
"We want a British sensibility, but having said that, Steve Kloves wrote the Potter films and captured that British sensibility perfectly, so we are looking at American writers too," he explained.
What do you hope to see out of a "Doctor Who" movie? Let us know below or on Facebook or Twitter.