Fox passes on David Cronenberg's "The Fly" sequel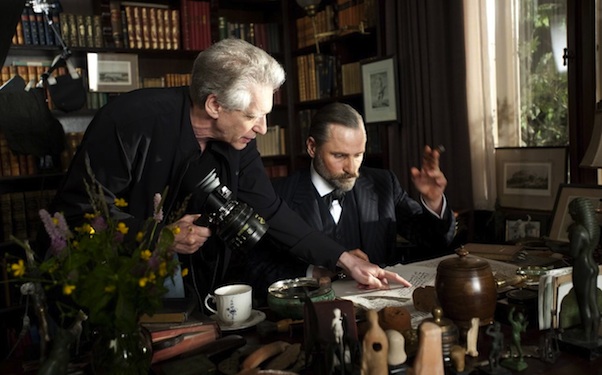 Posted by Matt Singer on
If I can get you to stop staring at "The Expendables 2" poster for just one second… thanks.
Here's another item for Great Director Leaves Promising Update of Cultish Old School Genre Material Friday: according to The Playlist Fox has passed on David Cronenberg's sorta-remakey sequel to his seminal 1986 horror film "The Fly."
At an interview for his new movie, "A Dangerous Method," Cronenberg told The Playlist, "I wrote a script and at the moment Fox is not wanting to do the project." And that's that.
That's also pretty disappointing stuff. If we were skeptical of another movie about "The Fly" — especially after, y'know, the other another movie about "The Fly" — we'd just think about the fact that Cronenberg's version is a)a remake itself, of the 1958 film starring Vincent Price, and b)one of the handful of greatest remakes in the history of cinema and c)would be by Cronenberg, who wouldn't take on an assignment like that unless he had something new and original to say about it.
But, alas, whatever that new and original thing was, it ain't gonna get said, at least not in a new "Fly" movie (personal to David: Have you considered making something entitled "The Bug?" Could be big!). In the meantime, Cronenberg is working on a sequel to his recent movie "Eastern Promises" that would feature the film's star (as well as the star of "A Dangerous Method") Viggo Mortensen. Now let's get back to admiring Arnold's finger-in-a-socket hairdo until the weekend starts.
Would you have been up for Cronenberg's "The Fly 2?" Tell us in the comments below or write to us on Facebook and Twitter.