Darren Aronofsky directing Metallica and Lou Reed music video "Iced Honey"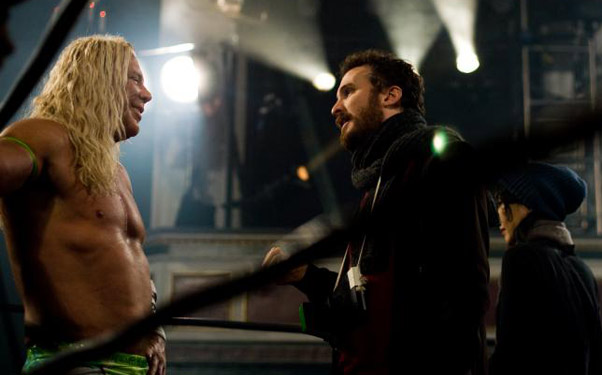 Posted by Terri Schwartz on
Move over "Noah," Darren Aronofsky has another epic to attend to. The "Black Swan" director might be busy at work prepping for his "big event film," but it was recently announced that he has a new side project that might take some precedence over bringing Noah's biblical tale to the big screen.
Associated Press has learned that Aronofsky is going to be directing a music video from the new Metallica and Lou Reed album, "Lulu." He'll shoot the video for "Iced Honey" soon and the whole video will be ready for public consumption later this month. And if fans were worried that the music video — a first for Aronofsky — would somehow lose his signature touch, they'll be happy to know he's bringing his cinematographer Matthew Libatique along for the job as well.
Needless to say, the men of Metallica are pretty thrilled. Drummer Lars Ulrich told AP that he's "living the dream" by getting to work with Aronofsky.
"As if making a record with Lou Reed is not enough, now I get to make a video with Darren Aronofsky, who has been among my very favorite filmmakers since his first movie, 'Pi,'" he said.
Reed is also excited about the news. He told AP that he hopes the music video for "Iced Honey" can be Aronofsky's "next 'Black Swan.'"
This isn't the only movie Metallica is planning on working on. They're also planning on a 3D feature film, though any more details on it than that are scarce to come by. /Film makes a good point by saying that Aronofsky might become interested in the project after working wit Metallica on this video. Or, based on the terrible reviews for "Lulu," it might turn him off to the idea all together.
Are you interested in seeing what a collaboration between Metallica and Darren Aronofsky looks like? Tell us in the comments section below or on Facebook and Twitter.