"The Dark Knight Rises" IMAX prologue earns PG-13 rating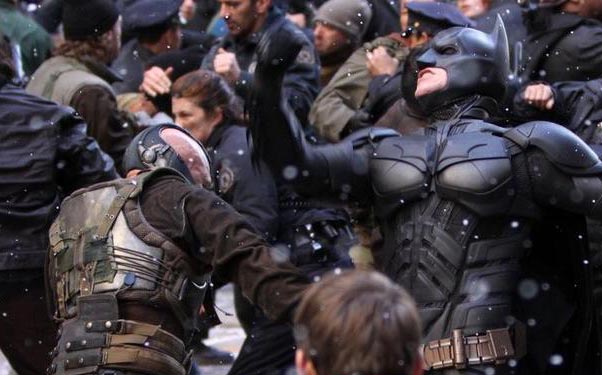 Posted by Terri Schwartz on
Spoiler alert: Christopher Nolan's films aren't exactly kid-friendly. It looks like "The Dark Knight Rises" will be no exception. Warner Bros has announced that the six-minute prologue to the final installment of Nolan's Batman trilogy is going to be rated PG-13 for "some violence."
That means nothing but good things for us, the fans. If you can remember so far back, the prologue from "The Dark Knight" also featured some pretty violent material (unless you consider shootings and bank robberies to be typical every day fare). It sounds like "The Dark Knight Rises" is going to similarly deliver, and hopefully give viewers a first look at Tom Hardy's Bane's bad attitude. If not, we'll settle for Anne Hathaway's Selina Kyle getting up to no good.
The prologue is premiering before "Mission: Impossible – Ghost Protocol," which is currently unrated but likely will feature a PG-13 rating like its predecessors. Only screenings of the film in IMAX screens with 70mm resolution will feature the prologue starting on December 16. "The Dark Knight Rises" hits theaters on July 20, 2012.
What do you hope the prologue includes? Tell us in the comments section below or on Facebook and Twitter.