Converse teams with DC Comics for superhero sneakers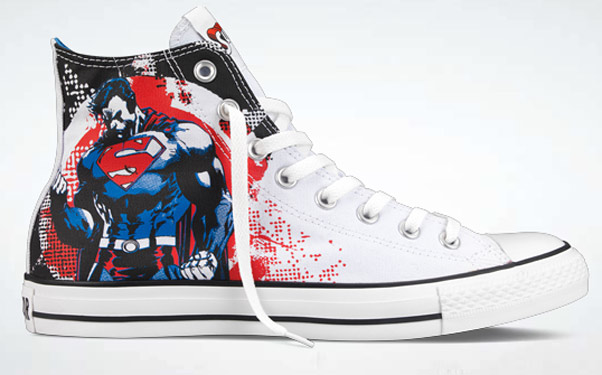 Posted by Brian Jacks on
Marvel's forthcoming blockbuster "The Avengers" isn't the only comic book team-up on the horizon. On the heels of fan-geared "Back to the Future" footwear, DC Comics and Converse have announced a partnership to bring superhero-adorned sneakers to the marketplace. The pair already have a history of working together, having produced a "Heroes Pack" earlier this year.
The "Chuck Taylor All Star" collection will feature shoes with a variety of famous characters, including Batman, the Flash, Superman, the Riddler, Catwoman and Green Lantern. According to Converse's website, the sneakers will be priced between $37 and $60, depending on the character and style. According to the manufactures, the shoes are available now online and through select retailers, and will come with a two-page "Secret Origin" story on Catwoman (viewable here).
Will you be picking up any of these superhero sneaks? Let us know below or on Facebook or Twitter.