Coming Soon to IFC: 'Bullet in the Face' with Crime Lords Eddie Izzard and Eric Roberts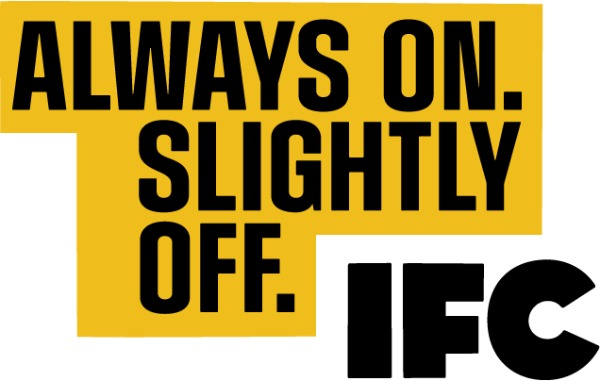 Posted by Melissa Locker on
Here at IFC we know how much you enjoy our always on, slightly off shows like "Portlandia," "Onion News Network," and "The Increasingly Poor Decisions of Todd Margaret." Now you have a new one to add to your list of must-watch programming: Bullet in the Face, IFC's newest original scripted series. The show just started production and is expected to debut on IFC in Summer 2012.
The six-part, half-hour show is part comedy, part action thriller. Creator and executive producer Alan Spencer (Sledge Hammer!) developed the series with producers and executive producers Jesse Prupas and Evi Regev of Muse Entertainment and Just For Laughs Television. The cast includes Max Williams as Gunter Vogler, Neil Napier as Lieutenant Karl Hagerman, Jessica Steen as Commissioner Eva Braden, and Kate Kelton as Martine Mahler.
But wait, there's more! The show will guest star actors Eddie Izzard ("Valkyrie," "Ocean's Thirteen") and Eric Roberts ("The Dark Knight," "The Expendables") as notorious crime lords.
"Bullet in the Face melds the best of the action/thriller genre with IFC's comedic sensibility," said Debbie DeMontreux, senior vice president of original programming, IFC. "This is television like viewers have never seen before and Alan Spencer is the perfect 'slightly off' talent to help us bring this new format to audiences."
"Just for Laughs and Muse Entertainment have long been searching for a unique and edgy comedy to produce together and we were thrilled to find a fantastic and supportive broadcast partner in IFC. We are proud to say that Bullet in the Face is unlike anything else out there, combining hilarity, thrills and non-stop action," say Executive Producers Michael Prupas (Muse Entertainment) and Bruce Hills (Just for Laughs).
"I am very happy to be doing this show for a network that is 'slightly off' as I have been off my whole life," commented Alan Spencer.
Following a botched jewel heist, sociopath criminal Gunter Vogler awakes in a hospital, surrounded by cops, his head wrapped in bandages. When the bandages come off Gunter's new face is revealed and police force him to work undercover to take down the city's crime lords.