Exclusive track: Brite Futures "Baby Rain (Richie Daring remix)"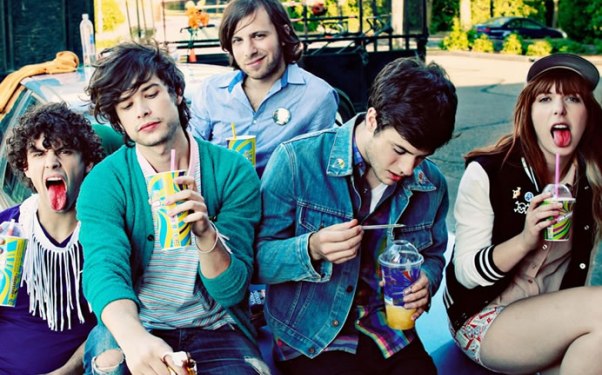 Posted by Brandon Kim on
Natalie Portman wasn't too keen on having a band named after her grooming habits with a debut album called "Glistening Pleasure," so the band formerly known as Natalie Portman's Shaved Head, re-emerged as Brite Futures.
Their new album, "Dark Past," came out last week. Part pop-party, part catharsis, the band's guitarist Luke Smith describes it as a "half-serious reflection of the tough times we went through over the past few years." He's refers specifically to the band's departure from the majors and Warner Bros records. But it's not a downer, Smith notes, it "should be played really loud, with lots of people around."
Check out this exclusive remix of their pep talk single, "Baby Rain,"

Here's their charmer, "Too Young To Kill," featuring a sunny little borrowed Beatles melody.

What do you think of Brite Futures move from the majors? Let us know in the comments below or on Twitter or Facebook!