Brian Wilson on the Beach Boys, Gershwin and his upcoming biopic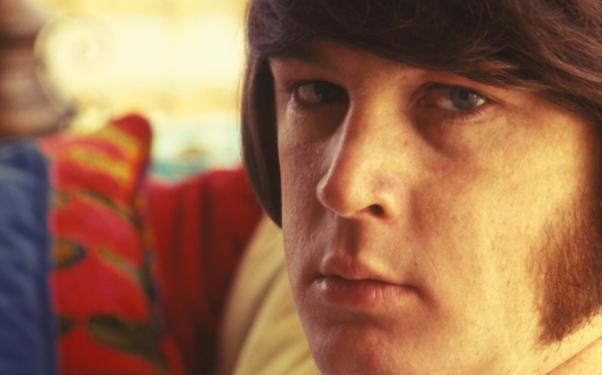 Posted by Brandon Kim on
In 1966, after The Beach Boys masterwork, "Pet Sounds," the band planned to follow up their success with an album called "Smile." But as so often happens complications arose and somewhere during the many recording sessions between the spring of '66 and the summer of '67, the band fell apart. The master tapes were shelved, and the record was never released. Though the band was destined to release many more albums afterward, that album plagued by disputes and Brian Wilson's breakdown in '67, never saw a proper release. Wilson eventually released his own critically acclaimed solo version, but in the legendary songwriter's own words, the original 1966-'67 "Smile Sessions" just finally released after 44 years is perhaps more "interesting."
I talked with Wilson, whom I was told loved Broadway musicals more than anything, and though that proved not to be wholly accurate, he certainly loves Gershwin more than anything. We talked about his favorites, an upcoming Brian Wilson/Beach Boys biopic, and how the 1965 film "The Monkey's Uncle" blew him out.
Was some of the material on "Smile" too cryptic for the rest of the band at the time, too complex?
Right, complex is the word, yeah.
How does this compare to the solo version you released a few years back?
Well, a little more interesting, I think. It's the makings of "Smile." Sort of like the background view of what we did back then [in the 60's].
You were inspired by Gershwin, and did that great re-imagining of his songs last year, which I thought was pretty fantastic. How have Broadway musicals influenced your own writing?
You know what? There are hardly any, not really at all.
Really, you didn't find them to be much of an influence, even back in the day?
No, Tony Hatch I liked a lot, but, you know. I didn't really go to musicals, hardly at all.
But Gershwin certainly inspired your songwriting.
Well George Gershwin was my big hero. Of course, yeah. I first heard Gershwin's Rhapsody in Blue when I was 3 years old. Our song "Heroes and Villains" [on "Smile"] had a lot of Gershwin in it. He was the greatest.
Have you ever thought of film composing?
No, I haven't. I can write songs, I've had songs in movies, but I can't compose film scores, you know?
Were you happy with how your Disney album came out?
Yeah, we just finished it up, songs "In the key of Disney." It had 12 songs on it, and I produced it and sang the leads. My background band played the instruments and sang background. It took us about 2 months to make it, it's a great album. "When you Wish Upon a Star," "Stay, Stay Awake Baby of Mine." There's so many beautiful tunes on there.
So not even that, those were all really film songs, that hasn't sparked your interest in composing music for film?
Well, no, not really [laughs].
What's your usual reaction to hearing the Beach Boys in a movie?
Well in "The Monkey's Uncle?" It blew me out! I was so proud to be part of Annette Funicello and Frankie Avalon too, you know? I never really met Frankie Avalon, well I might have, but I can't remember [laughter].
I hear there's a film about you coming out, is that true?
That's true. We don't know when. We don't know when but it's in the makings now. We're trying to get the script so it's accurate and doesn't, you know, say things that I didn't do, you know. You know what I mean?
So you're involved, kind of approving things?
Yeah, we've been doing that off and on for a couple of months now. As soon as the script's done they'll go ahead with the movie.
Is it going to be a broad Brian Wilson biopic or focus in on a particular time of The Beach Boys?
Both, both.
If you could inhabit a Gershwin tune, which would it be?
Oh, well, "Love Is Here to Stay." And "I Loves You, Porgy," "Summertime", "You Can't Take That Away From Me," and "Someone to Watch Over Me." Those 5 are my favorite.
I like a Gershwin tune, how about you? Let us know in the comments below or on Twitter or Facebook!