Brian Grazer replaces Brett Ratner as Oscar producer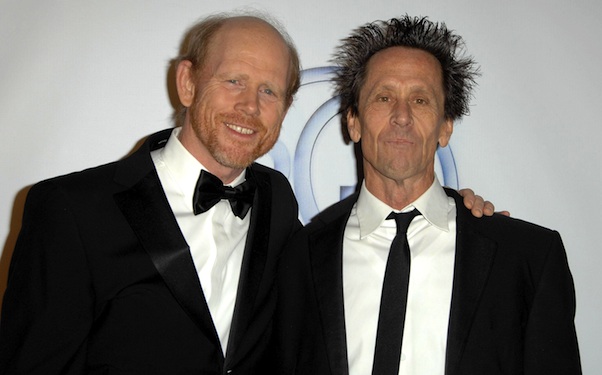 Posted by Matt Singer on
So Brett Ratner's out as producer of the 2012 Academy Awards. Eddie Murphy's out as host. Who's in?
So far, that would be Brian Grazer, who has been tapped to replace Ratner. Grazer — who, coincidentally, was a producer of Ratner's new film "Tower Heist" — won an Oscar for "A Beautiful Mind" and has been nominated on three other occassions: as the producer of Best Picture nominees "Apollo 13" and "Frost/Nixon" and as the co-writer of "Splash." He's director Ron Howard's partner in Imagine Entertainment; together they've made a bazillion movies and quite a few television shows as well (including "24" and "Arrested Development"). It will be Grazer's first time producing the Academy Awards.
Grazer is certainly a less controversial figure than Ratner, but as The Envelope points out, he isn't without his share of recent gay controversy. Almost exactly one year ago, Grazer and Howard's "The Dilemma" drew heat for a joke in the film's trailer in which Vince Vaughn's character derisively describes electric cards as "gay." The public outcry about the joke caused the studio to pull the trailer from theaters, though the filmmakers ultimately decided to keep the line in the film itself, with Grazer himself telling The Los Angeles Times "I believe in sensitivity but not censorship."
Grazer's host for the awards has yet to be announced, though Ricky Gervais sarcastically offered to host the show, and some devoted online fans have started a campaign to get The Muppets the gig. Here's an option that I think makes a lot of sense, although I have no idea if he's available or interested: Tom Hanks. Hanks has worked with Grazer numerous times and he, like Eddie Murphy, could probably stand to remind everyone that he's a hilariously funny guy after years of dramas and family films (and "Larry Crowne").
If you don't like that idea, how about this: Tracy Morgan! Oh wait…
Do you like the pick of Brian Grazer as Oscar producer? Tell us in the comments below or write to us on Facebook and Twitter.