Concept art for Bradley Cooper's "The Crow" remake hits the web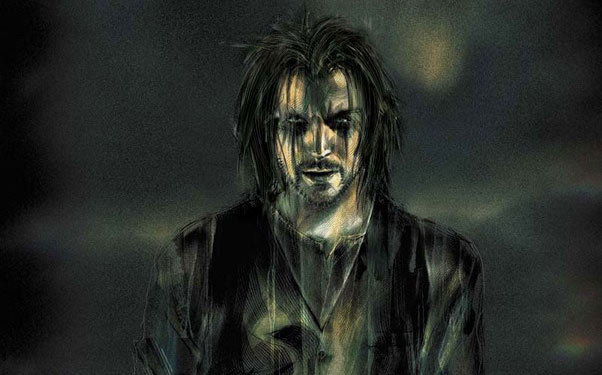 Posted by Terri Schwartz on
Bradley Cooper's departure from the Nick Cave-penned "The Crow" remake might have left the project dead in the water for now, but that doesn't mean we can't dream over what might have been. New concept art for the film featuring Cooper as leading man Eric — aka The Crow — showcases was Juan Carlos Fresnadillo was dreaming up for the remake.
The design could have worked in the film, but to be honest these pictures — courtesy of ShockTillYouDrop do nothing to convince me that Cooper would have been the right actor for the part. It's too hard to get around seeing him as "that sleazebag from 'The Hangover'" to picture him replacing Brandon Lee's iconic portrayal of Eric. Of course, other actors like Vincent Perez, Eric Mabius and Edward Furlong have all tried to recapture the magic of the first film in the subsequent "The Crow" sequels, but there's a reason that there's only one movie from that franchise that anyone remembers.
Reports say that Channing Tatum or Mark Wahlberg might replace Cooper in the remake of Alex Proyas's cult 1994 flick. Tatum might be a good replacement, but my fear with Wahlberg is that he's too big a name and too recognizable a face just like Cooper is. Whoever takes over the project now that Fresnadillo and Cooper are gone — if anyone does — will likely start it from scratch, so consider these images of the planned concept art a look at what could have been but will never be.
Do you like what Fresnadillo planned, or are you glad his remake of "The Crow" didn't get made? Tell us in the comments section below or on Facebook and Twitter.