Bong Joon-ho prepping "Mother" follow-up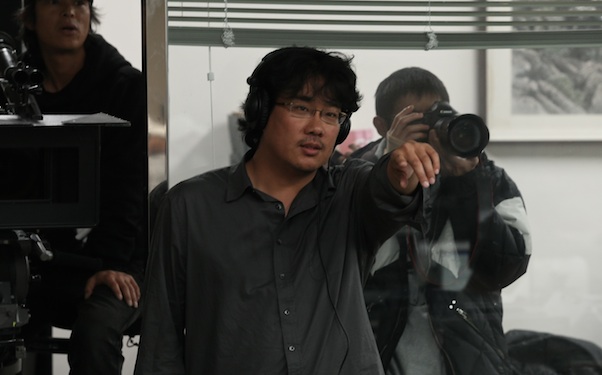 Posted by Matt Singer on
Korean director Bong Joon-ho's last two films — 2007's "The Host" and 2010's "Mother" — didn't just make my annual top ten lists here on IFC.com, they both made my top five. Both were astoundingly suspenseful genre pieces as well as powerful family dramas with brilliant acting. As far as I'm concerned, there may not be a more interesting and exciting director working in film today, in Asia or anywhere, than Bong.
So this news from Korean Cinema Today via The Playlist got me very excited. They report that Bong is already deep in preproduction on his next movie, a post apocalyptic thriller entitled "Snowpiercer." Here is KCT's plot description.
"'Snowpiercer' is based on a French graphic novel and is set in the future where many people have died of extreme cold weather created by climate change. Survivors get on a train called the Snowpiercer, equipped with food and water, but as necessities start to run out, the train becomes a lawless place where anything goes… It's mostly about what happens on the train and the plot is said to be brimming with non-stop action moving forward in the train."
Bong's a guy who likes trying on and playing with different genres. Each of the director's last three films, "Mother," "The Host," and "Memories of Murder," saw him embrace various kinds of genre fiction: detective story, monster movie, and police procedural, respectively. With Bong, it's all about what genre he's going to tackle next, and from that description, "Snowpiercer" reminds me of an old school Irwin Allen disaster movie — a couple of survivors in a race against time inside one enormous and deadly location.
The one bit of casting news on "Snowpiercer" so far is exciting as well: "The Host" and "Memories of Murder" star Song Kang-ho will reportedly play a supporting role in the film, "a very attractive character like Han Solo in 'Star Wars,'" according to Bong. In Irwin Allen terms, I imagine that would make him Ernest Borgnine. Song was most recently seen by American audiences in ("Snowpiercer" producer) Park Chanwook's "Thirst" and Kim Ji-woon's "The Good The Bad The Weird."
"Snowpiercer" is currently scheduled to arrive in theaters sometime around the end of 2012, just in time for next year's top ten lists.
What's your favorite Korean film? Tell us in the comments below or on Facebook and Twitter.