Billy Crystal is your new Oscar host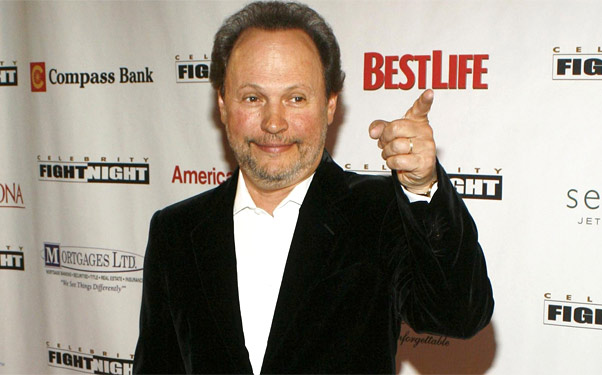 Posted by Brian Jacks on
Given the Academy Awards was in Defcon-5 crisis mode since losing their producer and then their host, it's not a huge shock to learn that Billy Crystal is returning to the Oscar stage for the ninth time. The comedian is a natural choice given his lengthy hosting stints and a calming familiarity among both Academy voters and television audiences.
Crystal announced his new gig via Twitter, saying "Am doing the Oscars so the young woman in the pharmacy will stop asking my name when I pick up my prescriptions. Looking forward to the show."
The decision to pick Crystal follows a few years of trying to shake up the usual hosting duties, with the much derided James Franco and Anne Hathaway helming last year's show, Alex Baldwin and Steve Martin in 2009 and the nontraditional choice of Hugh Jackman in 2008. Crystal first hosted the show in 1989 and last hosted it in 2003, with numerous runs throughout the '90s.
The Academy was thrown into turmoil last week when show producer Brett Ratner casually remarked that "rehearsing is for fags" at a post-screening Q&A for his new film "Tower Heist." News of the gay slur quickly swept the Internet, forcing his resignation earlier this week and the eventual replacement by Brian Grazer. Following Ratner's departure, close friend Eddie Murphy announced he was exiting from his hosting duties for the 2012 awards show.
The 84th annual Academy Awards will air live Sunday, February 26, 2012.
What do you think about the Oscars recalling Billy Crystal as host? Let us know below or on Facebook or Twitter.