Bill Paxton in talks to direct "Kung Fu" movie adaptation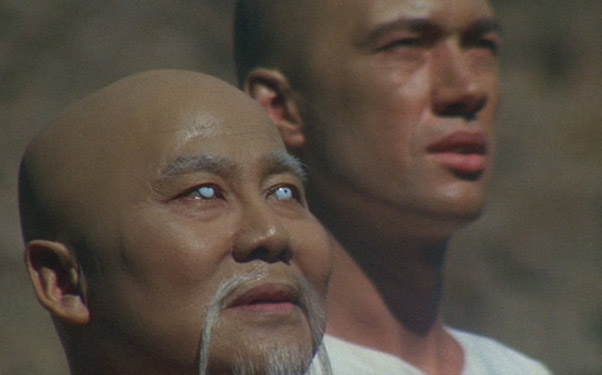 Posted by Terri Schwartz on
With "Big Love" wrapped after five seasons, Bill Paxton has a whole lot of free time on his hands. In addition to his several upcoming acting gigs, the "Titanic" and "Twister" star is looking to get back into directing. He hasn't helmed a project since 2005's sports drama "The Greatest Game Ever Played," but now it is being reported that he is looking to adapt "Kung Fu," the TV series that made a star of David Carradine.
Deadline has the news that Paxton is in talks to direct an update on "Kung Fu" for Legendary Entertainment. The plan is to have the movie start shooting in China next summer if Paxton ends up coming on board.
The show follows a Shaolin monk wandering around the American West in search of his brother, but ends up getting involved in crazy adventures along the way. David Carradine was the original star of the franchise. The show ended up being recognized repeatedly by directors Quentin Tarantino and Mike Judge in their later films.
Variety has learned that John McLaughlin, the pen behind "Black Swan," will write the screenplay. That doesn't guarantee that "Kung Fu" will be a twisted thriller, though. McLaughlin's first movie was the Tommy Lee Jones comedy "Man of the House" in 2005, and just wrote the crime thriller "Parker" which is in post-production.
Are you looking forward to a "Kung Fu" remake? Tell us in the comments section below or on Facebook and Twitter.