Charlotte Gainsboug shares our new favorite Lars von Trier story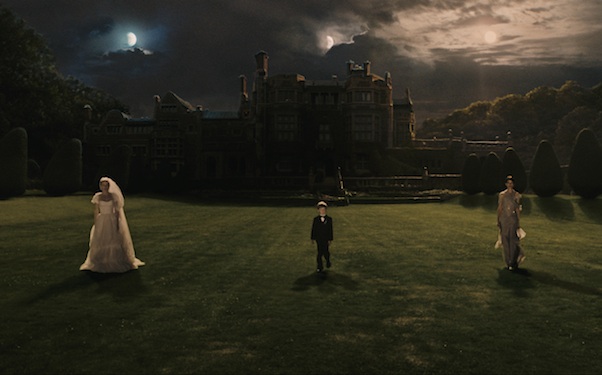 Posted by Matt Singer on
Before he recently decided never to speak in public again, director Lars von Trier had a habit of saying crazy and controversial things. You know all about the dustup at Cannes this year that led to his vow of silence, and all the many other stories over the years about his outrageousness. It seems that when you put a microphone in front of the guy, he just can't help himself.
What we don't know all about is what sort of guy von Trier is away from the microphones. That's the guy I'm curious about. Is he equally wild and unpredictable on the set, or is he more quiet and thoughtful? What's he like when he's directing a movie? I put the question to two of the stars of his new movie "Melancholia," which opens today in theaters and is currently available on demand. The response from Charlotte Gainsbourg, who had previously worked with LvT on "Antichrist," is basically my new favorite Lars von Trier story.
"I loved working with him on 'Antichrist,' Gainsbourg told me. "It was incredible because it was the first time. For ['Melancholia'] I remember going up to see him in Denmark, and I had my script filled with notes and questions. I opened my script, and he saw it was black with ink and he said 'Oh, I think I'll go and have a nap.' He just went and slept the whole afternoon."
Wait, he actually left and took a nap?
"

Yeah," Gainsbourg continued. "He said 'Feel free to sleep on my hammock if you want,' and I did. We had dinner and it was fine. But I knew that I couldn't ask any questions."
See, I always heard directing was this super intense pursuit where you work 20 hours a day and you don't see your family for weeks on end. You can direct and take naps during meetings? Apparently, I'm in the wrong field.
You can watch the video of Gainsbourg's story below. And remember, actors: don't ask Lars von Trier questions.
video player loading
.
.
.
What's your favorite crazy Lars von Trier story? Tell us in the comments below or on Facebook and Twitter.