Benicio Del Toro reportedly offered "Star Trek 2" villain role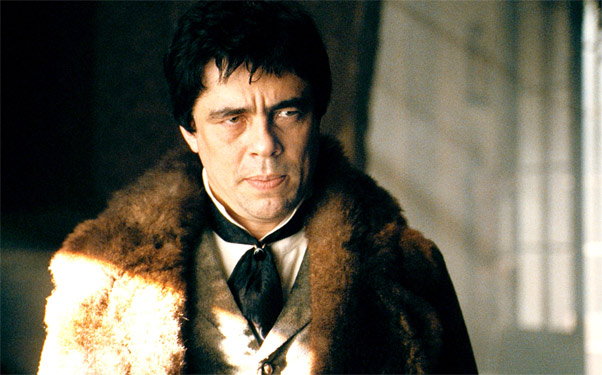 Posted by Terri Schwartz on
J.J. Abrams might have taken a long time committing to "Star Trek 2," but now that he's on board he's not wasting any time in the development process. The majority of the original players — Chris Pine, Zachary Quinto, Zoe Saldana — are back on board for the planned sequel, and screenwriters Alex Kurtzman, Roberto Orci and Damon Lindelof are busy writing away on the script. But there's just one thing the follow-up needs: a villain.
According to Variety, Abrams might have that covered. Apparently the "Lost" creator is planning on offering the villain role to Benicio Del Toro. The only thing is, in an attempt at keeping the role a secret, he's hasn't told Del Toro what the role is yet.
It's a fair assumption that Del Toro could be playing Khan in the sequel. Mexican actor Ricardo Montalbán originated the role, and with Del Toro being Puerto Rican born it would be a good fit. But Abrams could also chose to go the route he did in the first film and have Del Toro play a character unique to his "Trek" universe. Only time — and the people involved — will tell.
"Star Trek 2" was originally supposed to be released this upcoming summer, but with the delay getting Abrams in the director's seat, it likely won't be hitting theaters until some time in 2013.
Do you think Del Toro will be a good villain for the movie? Tell us in the comments section below or on Facebook and Twitter.