Latest "American Reunion" trailer teases new hook ups, old jokes and bringing the gang back together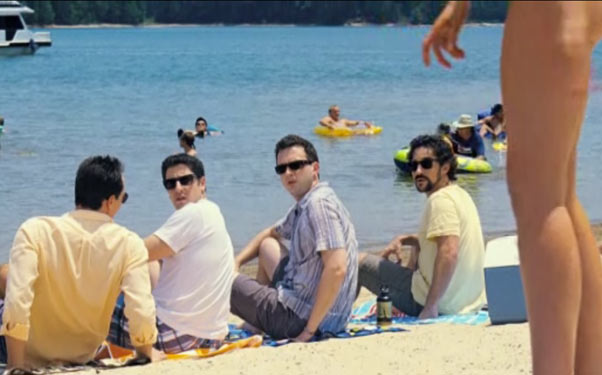 Posted by Terri Schwartz on
If you weren't a fan of the first "American Reunion" trailer, this new family-friendly teaser is not the one for you. But if there's a little spot in your heart reserved for the pie-banging, flute-using antics of Jim, Michelle, Stifler, Oz and the rest of the original cast of the original "American Pie" films, then this just might warm your heart. Or question what you did over the past 10 years.
The gang is back together for "American Reunion" after not seeing each other for several years, and based on the trailer they've all done pretty well for themselves. Jim (Jason Biggs) and Michelle (Alyson Hannigan) are the only two high school sweethearts who got married, but Oz (Chris Klein) did pretty well for himself by marrying "30 Rock" beauty Katrina Bowden. As for the rest of them, we'll have to wait until April 6 to find out how the 10 years that passed since graduation treated the graduating class of East Great Falls.
The cast might have grown older, but the jokes remain the same. If you watched the red band trailer, you'll see that the use of masturbation jokes still haven't gone stale, even if Jim and Michelle now have a young son. And is it ever too late to root for Jim's dad and Stifler's mom to hook up? If it is, then I don't want to be right.
"American Reunion" also stars Sean William Scott, Eugene Levy, Tara Reid, Mena Suvari, Shannon Elizabeth, Thomas Ian Nicholas, John Cho and Eddie Kaye Thomas.
Are you looking forward to "American Reunion," or do you think enough is enough? Tell us in the comments section below or on Facebook and Twitter.