Amanda Seyfried and Peter Sarsgaard considering porn biopic "Lovelace"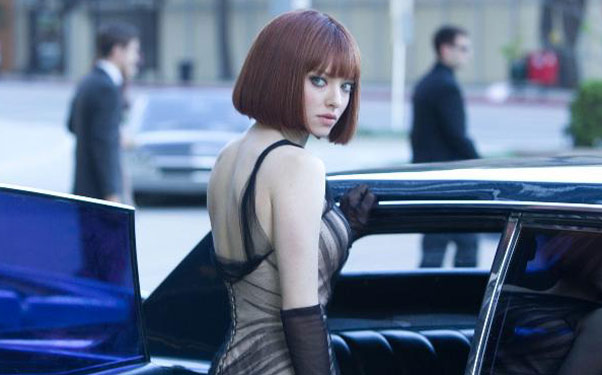 Posted by Terri Schwartz on
There was a time when movies being made about "Deep Throat" centered on the Watergate scandal and President Nixon's resignation. Now there are not one but two biopics for Linda Lovelace in the works, the porn star best known for her 1972 hardcore film "Deep Throat." Are they necessary? No. Is Hollywood going to do it anyways? For sure.
Malin Akerman has already been cast as Lovelace in Matthew Wilder's film "Inferno," but now Amanda Seyfried has entered negotiations to star as the adult film star in Rob Epstein and Jeffrey Friedman's competing version, "Lovelace." Variety has the news, and says that Peter Sarsgaard is in negotiations to play Lovelace's abusive pornographer husband Chuck Traynor (played by Matt Dillon in "Inferno"). The duo will replace previously announced stars Kate Hudson and James Franco, who left the project after Hudson became pregnant.
"Lovelace" is based on the biography "The Complete Linda Lovelace" and allegedly follows a pretty straight biopic format. The porn star became involved in the business after meeting Traynor and became well known after "Deep Throat" became one of the highest-grossing indies of all time. She later divorced Traynor after years of abuse at his hands and went on to join the anti-pornography movement.
Production is set to start in January, which is the same time that "Inferno" goes in front of the camera. Both are slated to come out in 2012, though it's unclear whether they'll have competing release dates as well.
Do you think two Lovelace biopics are one too many? Do you think Seyfried will do a good job in the title role? Tell us in the comments section below or on Facebook and Twitter.