"Twilight" music supervisor Alexandra Patsavas discusses the art of the soundtrack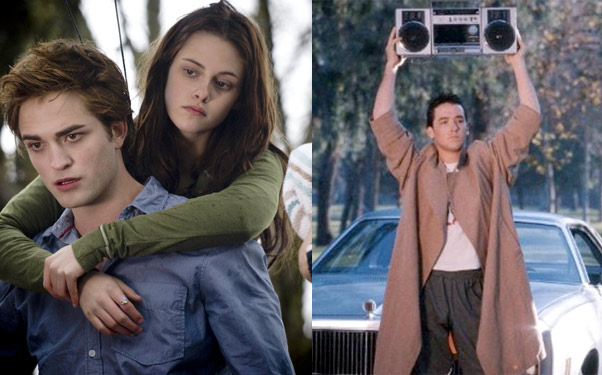 Posted by IFC on
Finding the perfect song to fit a poignant scene in a film can often take months to a year to select. With the right placement, the entire mood of a movie can shift, making all that hard work pay off.
Remember Rocky's warm-up routine to "Gonna Fly Now" and that pinnacle stair scene? How about when John Cusack's character in "Say Anything" held up his boombox blasting Peter Gabriel's "In Your Eyes"? These scenes are easily distinguished as landmark moments in Hollywood and it's impossible to imagine any other song being played.
IFC chatted with music supervisor Alexandra Patsavas, known for her work in the "Twilight" series, to find out just how she selects the perfect track for each scene and the steps she takes from start to finish.
"Once a music supervisor gets hired, we sit down with the director and talk about the musical feel and vibe of the songs and the movie. That starts the musical conversation that might include CDs going back and forth or listening to tracks together," Patsavas said. "Sometimes we start pitching tracks while the movie is being shot. And, of course once the movie is assembled and edited a supervisor pitches songs to picture."
A self-described "new music lifer," Patsavas said while she typically has several songs in mind for each scene, often one song will become the obvious best fit.
"I think it's always important to have options. Sometimes a song seems so astonishingly right that those options are additional, lesser ideas. There are all kinds of ways to interpret a scene and it's really about taking the emotional temperature of what the director is hoping for."
Not an exact science, the song selection process has varied timelines.
"It could take a year if we start looking at the script before the movie is shot. It typically takes about a year for a movie to go from script to screen or it could take the very first time. It's not a scientific process. It's more of a creative process so there's really no rule," she said.
Patsavas went on to explain that being a music supervisor is like any creative job; you have to have a point of view.
"Music is incredibly subjective and the real magic comes when the producer or the director and the supervisor are in sync on what that musical personality is," she said.
For those hoping to learn more about the art of song selection, Patsavas stressed the significant role music supervisors have within the film industry.
"I think it's important to remember that music supervision is not just about a fantastic record collection or knowledge of music, although that certainly helps for aspiring music supervisors. It's a collaborative process and it's a partnership with the creative's on the project," she said. "The music supervisor is hired to help to create that musical signature, but it's not in a vacuum and it's not like putting together a mix tape, although we often get accused of that."
Do you have any favorite uses of songs in a movie? Let us know in the comments below, or on Facebook or Twitter.