"Akira" starts testing actors for role of Tetsuo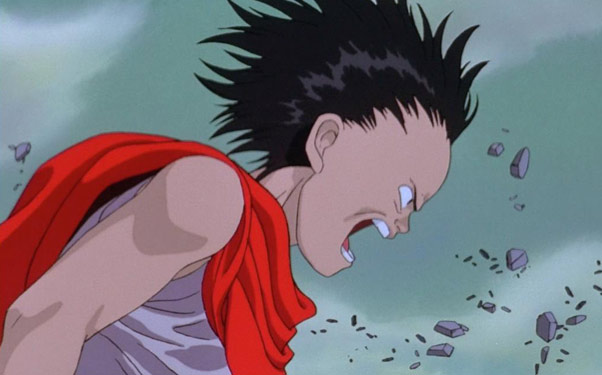 Posted by Terri Schwartz on
The casting rumors for "Akira" are beginning to heat up as the filming start date looms ever closer. The last major role that needs an actor attached to it is Tetsuo, the troubled young man whose psychic powers end up becoming a dangerous weapon. A short-list of actors who have been testing for the role has been released, and it's a bit of an eclectic bunch.
The Hollywood Reporter has learned that the short-list of actors testing include a variety of stars from television and films. Some of the more exciting names on the list include Richard Madden from "Game of Thrones," Paul Dano from "Little Miss Sunshine," Michael Pitt from "Boardwalk Empire" and Logan Marshall Green from "Prometheus." Also on the list are "Tetro's" Alden Ehrenreich, "Breaking Dawn's" Rami Malek, "G.I.Joe 2: Retaliation's" D.J. Cotrona and "RocknRolla's" Toby Kebbell.
The actor for the role of Tetsuo is supposed to be decided before Thanksgiving, so expect that list to be narrowed down very soon. All of the actors are relatively unknown, so it will be interesting to see how the one chosen stacks up against the previously announced stars.
"Tron: Legacy's" Garrett Hedlund is all but officially confirmed to star in the film as Kaneda, the leader of a motorcycle gang who is also the film's second lead. Kristen Stewart has been offered to play Ky Reed, a spin off Kei in the original 1988 anime. And Gary Oldman and Helena Bonham-Carter have rumored to be attached to the film as The Colonel and Miyako, respectively.
"Orphan" and "House of Wax" director Jaume Collet-Serra is helming the film, but it isn't a horror movie per-se. "Akira" has been pegged to have a budget of about $90 million, so expect it to be a lot grittier than its blockbuster anime counterpart. Filming is set to start in the spring, so hopefully the flick will hit theaters at some point in 2013.
Which of these actors do you think best fits the role of Tetsuo? Tell us in the comments section below or on Facebook and Twitter.