"Akira" casting call reveals more plot details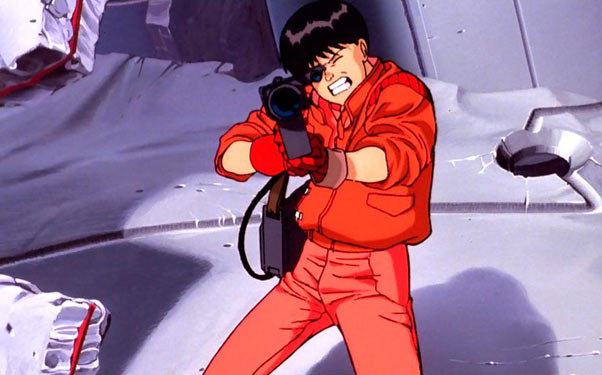 Posted by Rick Marshall on
There's been no shortage of news this month regarding "Akira," the upcoming live-action adaptation of Katsuhiro Otomo's celebrated 1988 animated film and manga, and now a casting call for the project has revealed a few more details about the plot.
Actor resource site Acting Auditions has posted a rough outline of the film, and reports that principal photography is set to begin this spring in Vancouver. While the post also claims that Garrett Hedlund, Kristen Stewart, Ken Watanabe, and Helena Bonham Carter are all cast in the film, only Hedlund is official at this point — though Stewart and Watanabe were the subject of the most recent rumors.
Here's the plot synopsis, according to the site (and originally discovered by Bleeding Cool):
Kaneda is a bar owner in Neo-Manhattan who is stunned when his brother, Tetsuo, is abducted by government agents led by The Colonel.

Desperate to get his brother back, Kaneda agrees to join with Ky Reed and her underground movement who are intent on revealing to the world what truly happened to New York City thirty years ago when it was destroyed. Kaneda believes their theories to be ludicrous but after finding his brother again, is shocked when he displays telekinetic powers.

Ky believes Tetsuo is headed to release a young boy, Akira, who has taken control of Tetsuo's mind. Kaneda clashes with The Colonel's troops on his way to stop Tetsuo from releasing Akira but arrives too late. Akira soon emerges from his prison courtesy of Tetsuo as Kaneda races in to save his brother before Akira once again destroys Manhattan island, as he did thirty years ago.
Other than the bit about Kaneda being a bar owner, the film seems to fall pretty well in line with the source material. The live-action version has a lot to live up to, given the critical praise for the animated film and manga, so we'll just have to wait and see which direction future developments take it.
What do you think of the live-action "Akira" movie so far? Chime in below or on Facebook or Twitter.