Get an early look at Adam Sandler's Dracula in "Hotel Transylvania"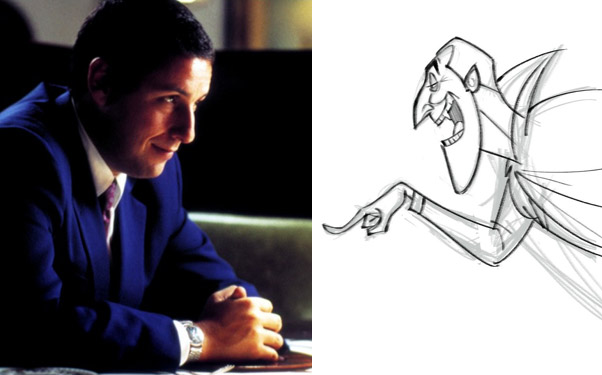 Posted by Aubrey Sitterson on
Halloween may be over, but you've still got time to squeeze in one last monster-related geek-out. Namely, a first look at Adam Sandler's Dracula character from the upcoming animated film, "Hotel Transylvania," directed by cartoon all-star Genndy Tartakovsky.
You'd have to look pretty hard to find a more underutilized talent than Genndy Tartakovsky. Sure, he's the renowned creator of "Dexter's Laboratory," "Star Wars: Clone Wars" and serious contender for best cartoon ever "Samurai Jack," but lately we haven't seen near enough from the animator. That should change in a big way late next year, with the release of "Hotel Transylvania."
The first feature directed by Tartakovsky, "Hotel Transylvania" sees Sandler's Dracula open up a hotel which is then frequented by a string of famous monsters including Frankenstein, the Mummy and more. And Sandler isn't the only famous voice on tap for the project either, as it's also set to star Steve Buscemi, Cee Lo Green, Kevin James, Andy Samberg, Fran Drescher and David Spade.
Now, by way of the Sony Animation Facebook page, comes our very first peek at the film's look. The three images of Dracula feature the same hyper-expressive classic cartooning look of much of Tartakovsky's work, so we couldn't be more pleased.
What do you think about the Dracula designs? Tell us in the comments below or on Facebook or Twitter.