"Beginners" and "The Tree of Life" tie for Best Film at the Gotham Awards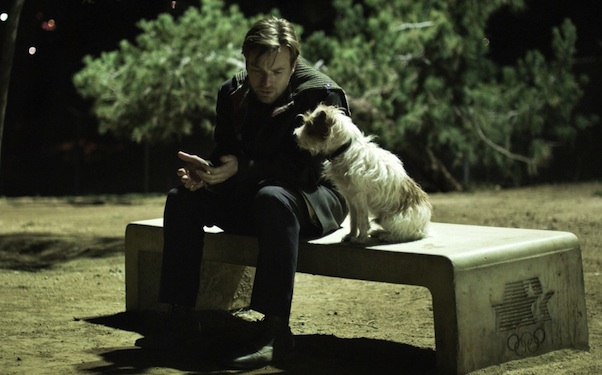 Posted by Matt Singer on
The Gotham Awards mark the unofficial beginning of awards season so it's actually kind of appropriate that the big winner at this year's Gothams was a movie called "Beginners." Mike Mills' autobiographical story of a dying father and his grieving son scored two awards at tonight's Gotham Awards: one for Best Ensemble Performance and one for Best Film. In an usual twist, "Beginners"' Best Film award was actually shared with another movie, Terrence Malick's "The Tree of Life." The oh-so-rare awards season tie was a result of the way the Gothams use small juries of filmmakers and industry professionals rather than a large body of voters to select their winners. According to indieWIRE, the Best Film jurors deliberated for two and a half hours before finally settling on the cinematic equivalent of a hung jury.
In general, it was a night of many surprises at the show. Smaller films like "Pariah" and "Like Crazy" took home awards (for Breakthrough Director and Breakthrough Performance, respectively) while bigger indies like "The Descendants" and "Martha Marcy May Marlene," which both entered the evening with three nominations a piece, tops for any films this year, walked away empty handed.
Do the Best Film wins give "Beginners" or "The Tree of Life" a boost in this year's Oscar race? Probably not. The Gothams have only anticipated the eventual Academy Award Best Picture winner once in the last five years ("The Hurt Locker") and three out of the last five Gotham winners ("Frozen River," "Into the Wild," and "Half Nelson") didn't even end up receiving Best Picture nominations. Regardless, the win does mean a bit more attention and hopefully some new viewers for "Beginners" which is a little movie that deserves a much bigger audience.
The full list of 2011 Gotham Awards winners is below.
The 2011 Gotham Award Winners
Best Feature: "Beginners," directed by Mike Mills and "The Tree of Life," directed by Terrence Malick (tie)
Best Documentary: "Better This World," directed by Kelly Duane and Katie Galloway
Breakthrough Director: Dee Rees, "Pariah"
Breakthrough Actor: Felicity Jones, "Like Crazy"
Best Film Not Playing at a Theater Near You: "Scenes of a Crime," directed by Blue Hadaegh & Grover Babcock
Audience Choice Award: "Girlfriend," directed by Justin Lerner
Will "Beginners" or "Tree of Life" get nominated for Oscars? Tell us your best awards season guesses in the comments below or write to us on Facebook and Twitter.