"Zoolander" sequel will feature a "disfiguring injury" for Hansel, teases Owen Wilson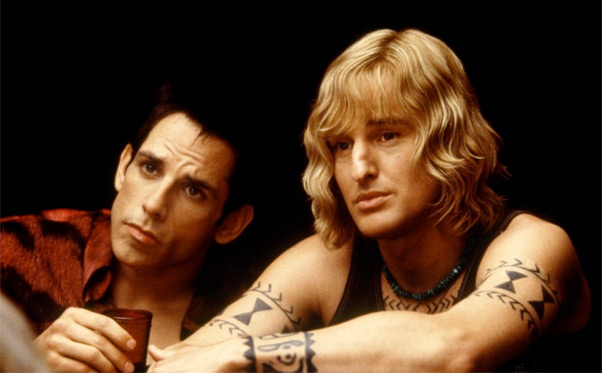 Posted by Aubrey Sitterson on
There are few movies that captured the zeitgeist of 2001 better than that year's "Zoolander." It featured countless early-aughts signifiers including: A manically mugging Ben Stiller, a blithely oblivious Owen Wilson, an outrageously wacky Will Ferrell, a goofy look at a seemingly randomly selected industry and a fair amount of 1980s pop music. Now, ten years later comes an update on the sequel.
While out promoting "The Big Year," his bird-watching comedy with Steve Martin and Jack Black, Owen Wilson confirmed that the script to what he endearingly portmanteau-ed as "Twolander" is written, but that his character, Hansel, has undergone some significant changes.
Wilson appeared somewhat reticent to give too many details about the production, but did admit that Hansel has "fallen on hard times" and "there's been a disfiguring injury." Unfortunately, when it came time to open up about the nature of the injury, Wilson had little to say, but he encouraged fans to "Think 'Vanilla Sky'," to which our obnoxious, regrettable inner film-geek replied, "I'd rather not – how about we think 'Abre los ojos' instead?" That guy's the worst.
What kind of "disfiguring injury" do you think Hansel has suffered? Would you line up for a new "Zoolander" movie even if Owen Wilson had to wear a creepy Michael Myers mask during it? Tell us in the comments below or on Facebook and Twitter.