"Young Adult" trailer reteams the writer and director of "Juno"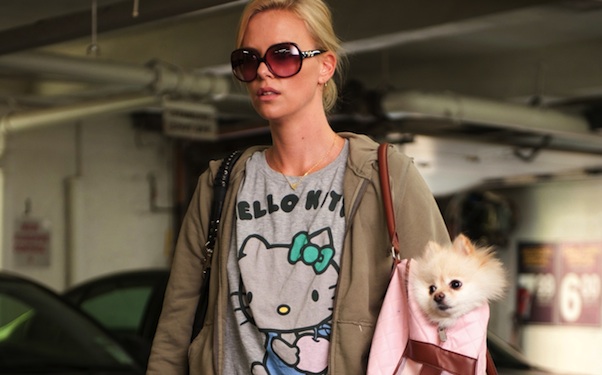 Posted by Matt Singer on
It would be almost impossible for writer Diablo Cody and director Jason Reitman to duplicate the success they had together with their first collaboration, 2007's "Juno." You might have heard of it; that was the $7.5 million indie that grossed over $230 million worldwide and earned four Oscar nominations, plus one win, for Cody's Best Original Screenplay. Lightning doesn't strike twice, so Cody and Reitman will cross their fingers that it can strike once, and then, like, one more time in kind of almost the exact same spot with this fall's "Young Adult." It stars Charlize Theron as a woman who returns to her hometown looking to reunite with her old high school boyfriend (Patrick Wilson) who's now married. Sounds like they're on a collision course with quirkiness. Cue the trailer.
I don't understand why it's from "The director of 'Up in the Air' and 'Thank You For Smoking' and the writer of 'Juno'" and not from "The director and writer of 'Juno'" since that is also true, but whatever. I do like the idea of Theron vamping it with Patton Oswalt, who plays… well, to be perfectly honest, I'm not entirely sure who he plays in the film beyond a all-purpose nerdy comic sidekick. But who better to play the nerdy comic sidekick than Patton Oswalt? No one I know. Plus Oswalt's timing and Cody's funky dialogue sounds like a match made in heaven. We'll see if it is when "Young Adult" opens on December 16.
Excited for "Young Adult?" Tell us in the comments below or on Facebook and Twitter.