Zack Galifianakis, Amy Poehler, Larry David and more describe how Will Ferrell touched them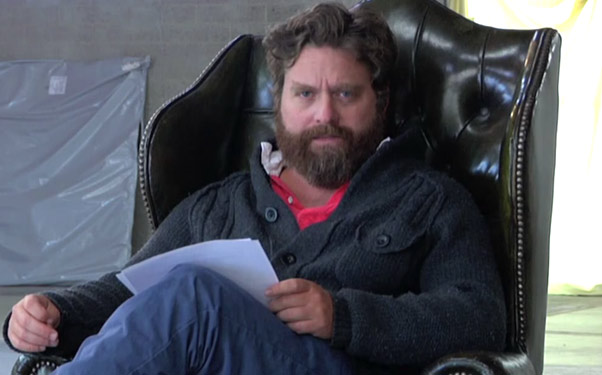 Posted by Brian Jacks on
The annual Mark Twain Prize for American Humor is probably the largest single honor that a comedian can receive, with past winners including Steve Martin, Richard Pryor, George Carlin, Bill Cosby and last year's recipient, Tiny Fey.
This year the award went to Will Ferrell, and as part of the ceremony this past weekend, the producers rounded up a group of funny people to film a video "honoring" Will. In the piece below, watch Larry David, Zack Galifianakis, Amy Poehler, Jon Heder, Maya Rudolph, Sarah Silverman, Christina Applegate and Eva Mendes (whose not especially known for comedy, but co-starred with Ferrell in last year's "The Other Guys"), describe how Will managed to touch them in a very personal way.
Leave your own favorite memories of Will Ferrell in the comments below, or on Facebook or Twitter.