"Voltron: The End" short film might renew interest in big screen adaptation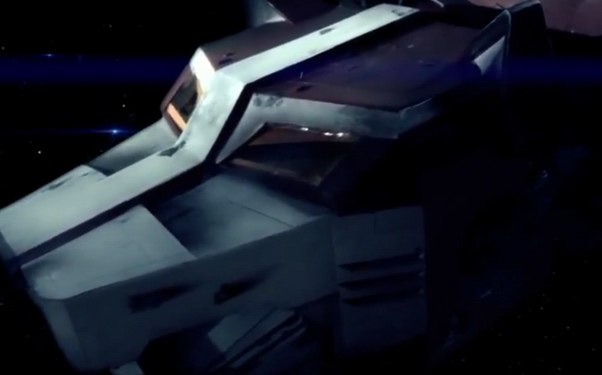 Posted by Terri Schwartz on
The concept of a "Voltron" live action movie has been floating around Hollywood for years. First 20th Century Fox owned the project, then Relativity scooped it up with Max Makowski at the helm. That version went nowhere, and Atlas Entertainment scooped up another version, which also went nowhere. Then "Conan" scribes Thomas Donnelly and Joshua Oppenheimer started huge bidding war went on over the property earlier this year, but so far nothing has come of a "Voltron" film for the big screen.
That's why "The Totally Rad Show" podcast creator Alex Albrecht has taken matters into his own hands. Why wait for Hollywood to make a "Voltron" movie when he can do it himself, and probably do it better. Enter "Voltron: The End," the three-minute-long "Voltron" short film that proves that a blockbuster adaptation about the Voltron Force definitely should be done.
"Voltron: The End" creates more questions than answers, but that's a key way to garner interest into adapting a short for the big screen. The film follows the second-in-command of the Voltron Force when he wakes up after an "accident." He uses the last of his life force to send the world one last message: Voltron has failed, and King Zarkon has won.
The final reveal of the short is a CGI version of the Voltron suit, a classic take on the suit instead of the updated, Michael Bay-style concept that floated around last year. Albrecht cast "Psych" star Timothy Omundson as the lead in the film, which ended up being a spot-on decision. Hopefully between this short and the rebooted animated TV series on Nicktoons will create enough interest for a big screen adaptation. That plan worked well enough for Kevin Tanchareon, who first made the Internet short "Mortal Kombat: Rebirth" and just recently landed a big screen remake of the franchise at Warner Bros.
Would you like to see a big screen version of Albrecht's "Voltron" short film? Let us know in the comments section below or on Facebook and Twitter.