"Tower Heist" VOD experiment put on hold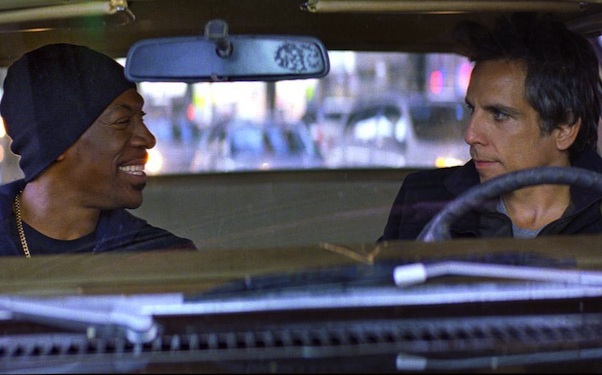 Posted by Matt Singer on
Remember all that talk last week about the new Ben Stiller and Eddie Murphy comedy "Tower Heist" coming to video-on-demand just three weeks after it opened in theaters? Well you can pretty much forget about it at this point. It never happened. Everyone got that? Never happened.
That's because after all that talk, there were threats. They came from movie theaters, who weren't too pleased with what they saw as a studio muscling in on their turf. First Cinemark, the third largest exhibitor chain in the US threatened to boycott the film if Universal went ahead with its unprecedented experiment. Then National Amusements followed suit this morning. Faced with the mounting tide of negative feedback, Universal scuttled the whole thing and released this statement (which also details what the plan would have entailed, if you missed last week's news):
"Universal Pictures today announced that in response to a request from theater owners, it has decided to delay its planned premium home video on demand (PVOD) experiment in which Comcast digital subscribers in Portland and Atlanta would have had the opportunity to rent 'Tower Heist' on demand just three weeks after its theatrical release on November 4, 2011. Universal continues to believe that the theater experience and a PVOD window are business models that can coincide and thrive and we look forward to working with our partners in exhibition to find a way to experiment in this area in the future."
If you'd planned to check out "Tower Heist" at home, I guess you will need to make alternate arrangements (I'm sure Cinemark and National Amusements would be happy to accomodate you). Even if this particular experiment is going away, though, don't expect it to stay dead for long. Universal is owned by Comcast and Comcast is a cable company, so it makes smart financial sense for them to try to sell their product directly to consumers rather than splitting the revenue with an exhibitor. If they can figure out a way to pull that off without enraging movie theaters, they're going to. In the meantime, PVOD will remain what it has always been: the name of the alien in the "Star Trek" fan fiction I wrote in 7th grade. It was called "Pray for the Predators." It was really good.
Are you disappointed that you won't get to see "Tower Heist" on PVOD? Tell us in the comments below or on Facebook and Twitter.