"Tower Heist" coming to VOD while still in theaters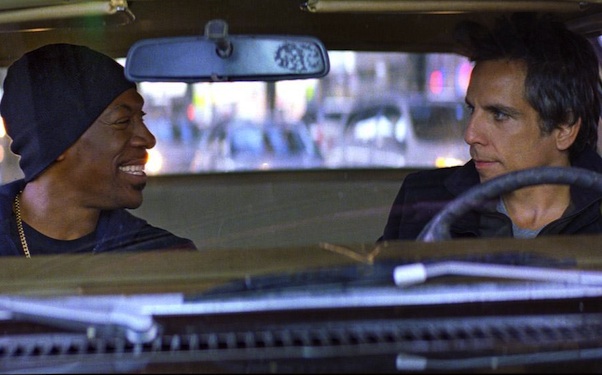 Posted by Matt Singer on
The standard window between theatrical and DVD release is 90 days. But studios looking to boost revenues (and, in this case, synergize with their corporate parent) are experimenting with new windows and new ways to make money. The Los Angeles Times reports Universal and their new owner Comcast are going to try a window of 21 days with their upcoming Ben Stiller/Eddie Murphy comedy "Tower Heist." Just three weeks after the film opens in theaters, it will be offered to roughly 500,000 Comcast cable subscribers in Atlanta, Georgia and Portland, Oregon for the price of $59.99. As The Times notes, this plan could have much wider impact than one film and its box office receipts:
"Universal's move is likely to infuriate theater owners, some of whom were informed of the plan this week after more than a year of discussions on the topic. The cinema industry has reacted angrily to any attempt by studios to shrink the traditional "window" of 90 days between the time a movie debuts in theaters and when it's available for home view. Executives at the nation's three largest theater chains — AMC Entertainment, Regal Entertainment and Cinemark — were outraged in the spring when four studios including Universal worked with satellite television distributor DirecTV on a test that made certain movies available for video-on-demand 60 days after they premiered in theaters for $29.99.
The price to rent "Tower Heist" on VOD will be twice as steep as the price last spring for movies like "Sucker Punch," but the film's also being made available three times as quickly. And while sixty bucks sounds like a lot, that's about the same price as five regular priced admission tickets to movie theater in Manhattan. So if you're in Atlanta or Portland and you've got four friends, or maybe a wife and three kids, it's a fair rate. Add a few more friends or children and you've got yourself a deal.
I've always thought nothing could kill the theatrical experience. But I've already written at length about how crummy going to the movies has gotten. I wouldn't pay $60 to see a movie like "Tower Heist" by myself. But at a big party with some friends and some booze and every tosses in some bucks? Why not?
Would you rent "Tower Heist" for $60? Tell us in the comments below or on Facebook and Twitter.