Cinemark threatens "Tower Heist" boycott over VOD release schedule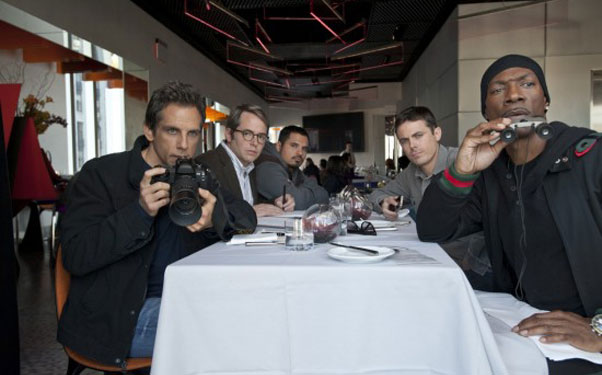 Posted by Aubrey Sitterson on
Yesterday, IFC's very own Matt Singer told you all about Universal's new plan to let folks in Atlanta and Portland watch "Tower Heist" from home a mere three weeks after the theatrical release. Now, as expected, the theater owners are starting to get a little peeved.
The first theater chain to respond is Cinemark, who has threatened not to carry "Tower Heist" in any of its theaters. The chain released a statement late yesterday, which in addition to urging Universal to reconsider its plan, added the ultimatum "If Universal Pictures moves forward with its 'Tower Heist' video-on-demand offering, as announced, Cinemark has determined, in its best business interests, that it will decline to exhibit this film in its theaters."
While the "Tower Heist" market test will only make the film available to 500,000 Comcast subscribers, and will be at the relatively expensive $59.99, Cinemark's retaliation would likely have a far greater effect. Admittedly, we've never actually seen a Cinemark theater with our own eyes, but the chain is actually the third largest in the United States and the second biggest one in the world, which means that the choice not to show "Tower Heist" would result in a serious hit to the Brett Ratner-directed action comedy's box office take.
What do you think about Cinemark's response? Is it an overreaction to a natural evolution of the film industry, or a necessary step to protect the theater-going experience? Tell us in the comments below or on Facebook or Twitter.