Tom Cruise's next onscreen opponent is… Werner Herzog?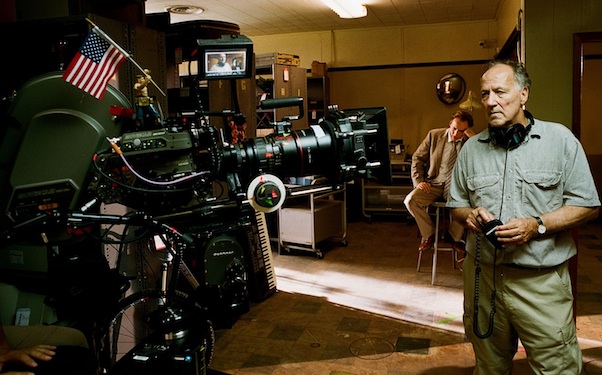 Posted by Matt Singer on
Tom Cruise has been a movie star for roughly thirty years. In that time, he's fought such onscreen adversaries as Jack Nicholson, Paul Newman, Philip Seymour Hoffman, and Oprah's couch. Now, according to Entertainment Weekly, he's about to face off against his most intense opponent yet: director Werner Herzog.
EW reports that Herzog has signed on to co-star in the upcoming Cruise vehicle "One Shot" as "a character named The Zec, an ex-prisoner of war that first came to life in one of Lee Child's bestselling Jack Reacher novels." Herzog knows a thing or two about directing movies about ex-prisoners of war — he made the documentary "Little Dieter Needs to Fly" and and the fiction film "Rescue Dawn" about just that subject.
Earlier today, I got a press release about Herzog's new documentary "Into the Abyss," which opens in November, and I was thinking about possibly interviewing Herzog. The first question that came to mind: why don't you act more? Funny timing; I guess Herzog's been wondering the same thing. He's known as a director, but he's so naturally funny I really think he could have a second career in comedy. He's so droll and poetic as the narrator of documentaries like "Cave of Forgotten Dreams" and he was great in Zak Penn's two improv comedies, "The Grand" and "Incident at Loch Ness," where he played himself in a cheerful spoof of one of his doomed productions.
I don't know how good Herzog will be as the villain of a big Tom Cruise picture — I had a hard enough time taking Hugo Weaving seriously in "Captain America" as the Red Skull when he just sounded like Herzog — but I am really curious to see what happens. If The Zec is a kind of tongue-in-cheek baddie, I can't imagine anyone more perfect. I'll be keeping an eye on this project as it develops; it's currently listed on IMDb with a 2013 release date.
DO you want to see Werner Herzog playing the big bad in a Hollywood thriller? Tell us in the comments below or on Facebook and Twitter.