"Thor 2" lands "Monster" director Patty Jenkins and a November 2013 release date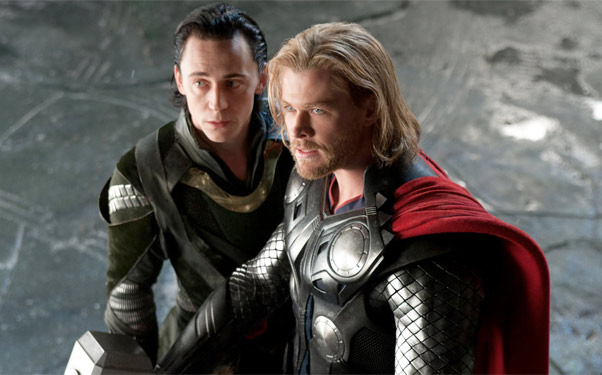 Posted by Terri Schwartz on
Just two days after "The Avengers" trailer hit the web, some big shake-ups are happening for the upcoming sequel to "Thor." The third film in Marvel's upcoming roster has been searching for a director ever since Kenneth Branagh said he wasn't coming back on board for the sequel, and today Marvel announced that the woman behind the camera is going to be director Patty Jenkins.
It seems like Marvel was looking for someone familiar with the small screen to direct "Thor 2," as they previously were considering "Game of Thrones" star Brian Kirk for the role. Jenkins has recently directed the pilot for "The Killing," two 2006 episodes of "Entourage" and a 2004 episode of "Arrested Development," as well as one segment of the Lifetime movie "Five." Her only film credit is as director of the Oscar-winning 2003 flick "Monster."
Now that "Thor 2" has a director, Disney and Marvel can finally start figuring out what the movie's production schedule is going to look like. It seems as though they think it could take a little longer than originally planned to become big screen ready, because today Marvel also announced that the release date was being pushed back to November 15, 2013. Originally "Thor 2" was supposed to hit theaters on July 26, 2013. "Phineas and Ferb" is now getting that release slot.
With "The Avengers" hitting theaters on May 4, 2012 and "Iron Man 3" coming out a year later on May 3, 2013, it seems like a smart choice to push "Thor 2" back four months to a holiday release date. That way the Marvel films aren't released as back-to-back as this year's "Thor" and "Captain America: The First Avenger" were, and creates more anticipation for the upcoming installment of Marvel's ensemble saga.
Are you glad to hear "Thor 2" production is finally poised to go underway? Let us know in the comments section below or on Facebook and Twitter.