"The Woman in Black" UK trailer features more scares and more Daniel Radcliffe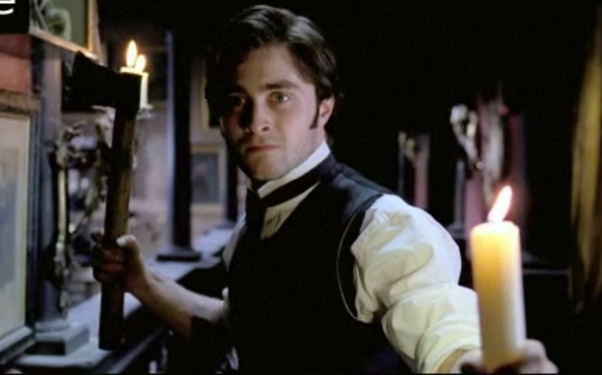 Posted by Terri Schwartz on
The first theatrical trailer for "The Woman in Black" played up the two best elements the movie has going for it for its American audience: it stars Daniel Radcliffe, and it looks creepy as hell. But the new UK trailer, which has just hit the web, focuses more on the movie's plot and ensemble cast, as well as upping the number of money shots we get of the titular Woman in Black.
James Watkins directs this adaptation of Susan Hill's 1983 thriller novel, which was written for the screen by "The Debt's" Jane Goldman. "The Woman in Black" tells the story of a young lawyer and father named Arthur Kipps who has to travel to a remote British village to sell a recently deceased client's isolated house. The more time he spends there, the more the local villagers beg him to leave, and the more he discovers the house's tragic secrets. The ghost story follows Kipps as he tries to discover the identity of the Woman in Black and figure out what her intentions with him are.
"The Woman in Black" is Radcliffe's first post-"Harry Potter" film, and also stars Ciaran Hinds, Janet McTeer and Roger Alam. It is scheduled to arrive February 3, 2012.
Did the new UK trailer thrill you? Let us know in the comments section below or on Facebook and Twitter.