"The Wolverine" could be shot as both a PG-13 and R-rated movie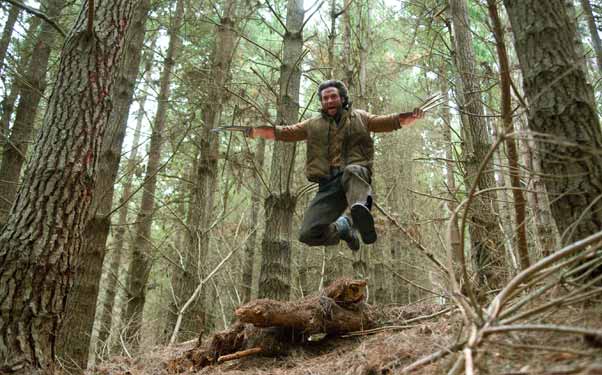 Posted by Terri Schwartz on
"The Wolverine" might not have started filming yet, but Hugh Jackman still has some pretty big plans for the project. In fact, those plans are so big that they might not fit into one movie.
In an interview with MTV News, Jackman shared that he and director James Mangold have been discussing shooting two different versions of the movie to appease two groups of audiences that would go see it. The first would be an R-rated version for hardcore fans, and the other would be a PG-13 version for the younger generation of X-Men fans.
"There's such great temptation to make an R-rated Wolverine. I've always felt that. I know a lot of fans would like that. I totally get it. If there was ever a superhero that was going to be R-rated, it's Wolverine," Jackman explained.
It's not as easy as that, though, because there are a lot of teenagers who have grown up with the "X-Men" movies and are a target audience for this latest films. Jackman might be pushing it when he said that Wolverine is "everything to them," but it certainly would be a bad move to exclude a large demographic that would be coming to see this movie just to give it an edgier feel. That's where the differently rated films come in.
"There's even a talk of us doing two versions, as in finding a way for us to do both while you shoot it, which could be really cool. But you need to have a really good reason to exclude those fans," he said.
Right now Jackman should probably just concentrate on getting "The Wolverine" filming, but it would be an interesting move for Fox to decide to shoot two versions. The studio is currently doing the same move with Ridley Scott's "Prometheus," allowing him to shoot both a PG-13 and R-rated version and decide farther down the line which to release in theaters.
"The Wolverine" producer Lauren Shuler Donner said last month that the delays to "The Wolverine's" schedule are the result of Jackman's busy schedule.
"I'm not sure when we'll start," she said. "Maybe summer 2012 we'll start shooting. It's based on Hugh's schedule, frankly. When he's available, we'll film. …He's doing 'Les Miserables', and then he has to come and train for us. So it's all dependent on him."
She also emphasized that "The Wolverine" is a standalone movie, and not a sequel to "X-Men Origins: Wolverine."
Would you rather see a PG-13 or R-rated "The Wolverine"? Let us know in the comments section below or on Facebook and Twitter.