The Wachowskis return to sci-fi with "Jupiter Ascending"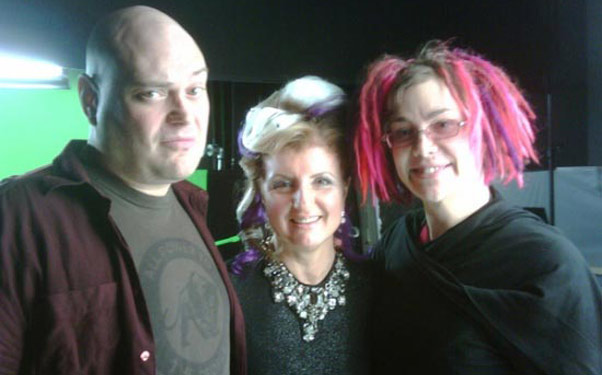 Posted by Terri Schwartz on
The Wachowskis are returning to the sci-fi genre almost a decade after the last "Matrix" movie hit theaters. Deadline is reporting that Lana and Andy Wachowski have a new film called "Jupiter Ascending" that they're setting up with Warner Bros and will be their next film after "Cloud Atlas" wraps. Talks have already begun to figure out which A-list star will lead the flick, though the premise for the movie is being kept tightly under wraps.
Like "The Matrix" trilogy, "Jupiter Ascending" will be an original property created by the Wachowski siblings. It will be the first original project they've put in front of the camera since "The Matrix Revolutions" premiered in 2003. The only other film the duo has directed since was 2008's flashy adaptation of "Speed Racer."
They are currently filming segments of the upcoming adaptation of "Cloud Atlas." The ensemble flick stars actors like Tom Hanks, Halle Berry and Jim Sturgess. To help cover the scope of the film, which follows numerous storylines and takes place during several time periods, the Wachowskis enlisted the help of their co-writer Tom Tykwer to help direct the project.
Because Deadline is reporting that "Jupiter Ascending" will be their first movie following "Cloud Atlas," it seems like the Wachowskis have scrapped production on their untitled Iraqi war love story for the time being. Last year they made a desperate attempt to find funding for the project, which was also based on one of their original screenplays, but no studios were interested. After briefly toying with the idea of financing it themselves, it seems like the Wachowskis have instead decided to pursue a more sell-able project.
"Jupiter Ascending" should start production by spring. There's no word yet on what year we can expect the film to hit theaters.
Are you excited the Wachowskis are returning to the sci-fi genre? Tell us in the comments section below or on Facebook and Twitter.