The trailer debut of Angelina Jolie's directorial debut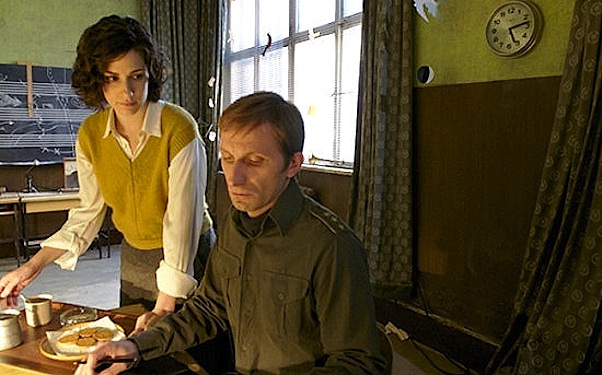 Posted by Matt Singer on
No longer content to just be an actress, mother, activist, goodwill ambassador, celebrity, and mother (when you have that many kids, it counts twice), Angelina Jolie is adding two more titles to her already impressive resume this fall: writer and director. Her debut in both categories is called "In the Land of Blood and Honey," and its trailer hit the Internet earlier today.
This love story set against the backdrop of the Bosnian War was shot in both English and Serbo-Croatian language versions with local European actors. Jolie's not playing coy with her own role in the film by not including it in the trailer either; she doesn't have one. She didn't initially plan on directing the film, either. She told Vanity Fair that after she wrote the script while bedridden and quarantined with the flu she "didn't trust out of my hands. So by default I ended up putting myself in as director."
"By default." She's the busiest woman on the planet by default! Crazy. Jolie's ambitious debut opens on December 23 from Filmdistrict.
Are you curious about Angelina Jolie's first movie as a director? Tell us your thoughts in the comments section below or on Facebook and Twitter.