Prepare for the prequel with "The Thing: The Musical"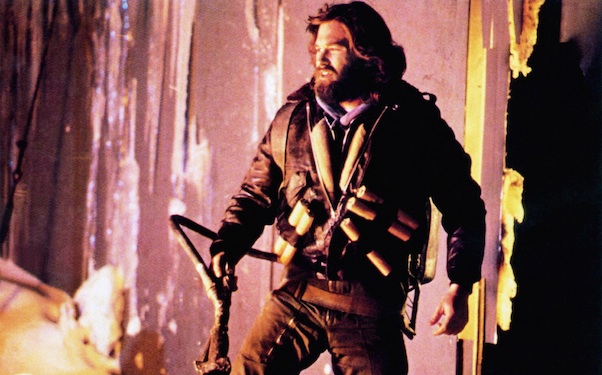 Posted by Matt Singer on
My Gymkommentary partner Chris Moreno first turned me on to the musical comedy stylings of Jon and Al Kaplan a few months ago. He figured I'd get a kick out of guys who write winking showtunes around the plots of schlocky 80s movies and then have dudes who sound like Arnold Schwarzenegger or Sylvester Stallone belt them out.
He was correct.
He showed me "If It Bleeds We Can Kill It" (a.k.a. "Predator: The Musical"), "Jenny and Me" (a.k.a. "Commando: The Musical"), and "Crom!" (a.k.a. "Conan: The Barbarian: The Musical") and I dug them all. These guys have a good thing going. They're my favorite singing Schwarzeneggers, for sure.
This week, cleverly timed to the impending release of the new prequel, Jon and Al have released "The Thing: The Musical." It (sadly) does not feature a singing Schwarzenegger, but it does include a gentleman named Nick Amado doing a dead-on Frank Sinatra retelling the story of how extraterrestrial evil destroyed an Antarctic research station in the classic John Carpenter horror film from 1982. Take a look — but be aware that if you don't know the story of "The Thing" or any of the big scares, you will after the musical number's done shuffling off to Buffalo.
Great stuff as usual. Now I think they need to get Amado to do a song for "The Manchurian Candidate." Maybe call it "A Little Game of Solitaire" and go for that Sondheim vibe.
"Are you curious about the new version of "The Thing?" Tell us in the comments below, or on Facebook and Twitter.