Marvel's "The Punisher" being adapted as TV show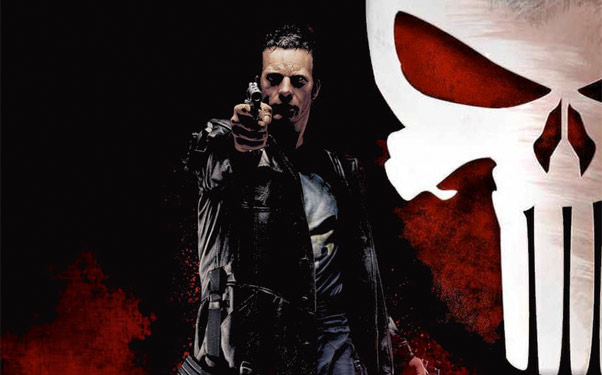 Posted by Terri Schwartz on
Movie-going audiences did not respond very well to big screen adaptations of "The Punisher," so now Fox is planning on sending everyone's favorite NYC detective-turned-merciless-vigilante to the small screen with a new live-action series. EW.com has learned that the studio is planning a TV show from showrunner Ed Bernero, best known for his work on "Third Watch" and "Criminal Minds." "The Punisher" already has been given a pilot commitment with a penalty if it doesn't end up airing.
Small-screen live-action superhero adaptations haven't done especially well in the past few years. The most recent example was the ill-fated "Wonder Woman" show starring Adrianne Padalecki, which didn't even make it to TV despite its heavily publicized shooting process. NBC's original superhero property "The Cape" barely made it through its first season, and was cut from 13 episodes to 10 with the finale only being aired on NBC's website.
Arguably the best comic book adaptation to air on television in recent years was another NBC original property: "Heroes." The show ran for four seasons, but the critical reception dropped off after the acclaimed first season. The main struggle "Heroes" had was with the pressure to reinvent itself every season, which ended up being its downfall. It was canceled in 2010 with a 19 episode season, though the series still lives on in comic book form.
It will be interesting to see what approach Fox takes to "The Punisher" to make it survive better than some of its counterparts. One of the longest running comic book shows on television is the CW's "Smallville" (now in its 10th and final season), though that show has likely survived so long because of the CW's tendency to attract cult audiences. "Smallville" sticks close to the Superman mythology while also using storylines that aren't often seen in its animated or big screen counterparts, and thus keeps its audience interested.
But Superman has always done well on the big screen — even 2006's "Superman Returns" made $200 million domestically — and is one of the most well-known superheroes of all time, whereas both "The Punisher" films (2004 and 2008) were box office disappointments and he is not as well known in the Marvel universe as Spider-Man and the X-Men are. Maybe if Fox and Bernero choose to go the crime-fighting route instead of the comic book route with the show and make it more similar to Bernero's hit "Criminal Minds," it will have a longer lifetime than some of its superhero predecessors.
Would you be interested in watching a "The Punisher" TV series? Let us know in the comments section below or on Facebook and Twitter.