"The Princess Bride" cast hopes they "die" before a remake happens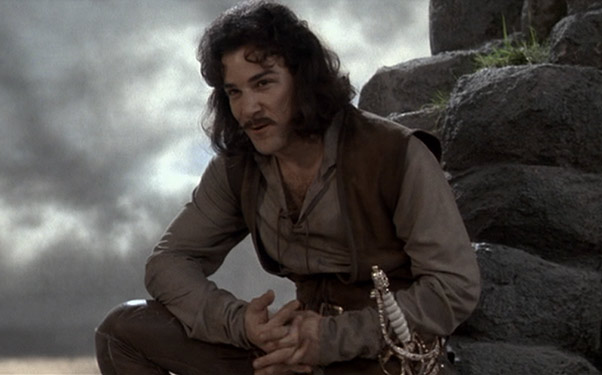 Posted by Terri Schwartz on
A "Princess Bride" remake? Mandy Patinkin is ready to "prepare to die" before that idea even gets cycled around Hollywood.
The cast of the cult 1987 comic fairy tale came together for the first time in 25 years in Entertainment Weekly's reunion issue — out on stands now — and the inevitable topic of a remake eventually came up. Though there hasn't even been a scrap of a rumor about remaking Rob Reiner's cult hit so far, Patinkin (who plays the wonderfully quotable Inigo Montoya in the film) said he gets nervous even talking about the idea.
"I hope I'm dead before that happens," he told the entertainment magazine. "I don't want to have to go through that. Be careful what you even say."
That's not to say that the entire cast is totally averse to returning to the fictional land of Florin. No one wants a remake — please, Hollywood, not a remake — but Billy Crystal said he wouldn't be against a spin-off movie for his character, Miracle Max.
"There should be a Max and Valerie [Carol Kane] movie," he said. "Start a Twitter thing: 'We want more Max and Valerie.' Now we won't need as much makeup."
It's hard to tell whether Crystal is (hopefully) joking or not, but considering the lack of screen time he had in the original flick, it wouldn't be too far off the mark to think that he wants to get in on some more of the action. As much as I like the idea of returning to Florian, I'd prefer to do it marathon-style every time "The Princess Bride" pops up on television instead of by potentially massacring its legacy.
Would you be for or against a remake or spin-off of "The Princess Bride"? Tell us in the comments section below or on Facebook and Twitter.