The Onion News Network Returns Tonight to Cover the Earth's Destruction by Asteroid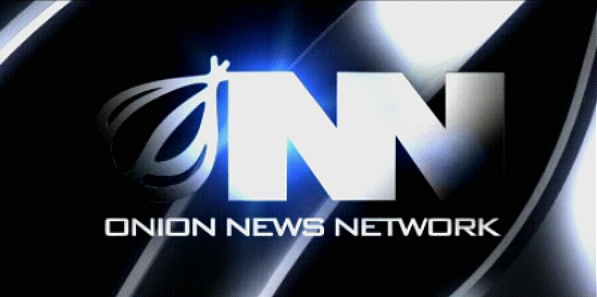 Posted by Melissa Locker on
Tonight at 10/9 c, the Onion News Network reclaims the air from those lesser networks who have been polluting the air with their human interest stories and so-called "news." The Onion News Network is the most popular 24-hour cable news network in America, delivering hard-hitting, up-to-the-minute reporting to more than 100 million households nationwide. The network boasts more attack satellites than any other news organization and no other channel has more secret surveillance cameras in homes, businesses, and high-level government offices. The Onion News Network is truly the most powerful name in news.
ONN has always been there, breaking stories that the other networks ignore, like brutal spouse fighting rings and the related uptight co-worker baiting societies. Now in the second season of the Onion News Network, we are back in the FactZone with Brooke Alvarez, who is the lead anchor of the only network brave enough to cover the asteroid that is about to destroy the earth. ONN has promised to broadcast the entirety of the destruction of the world.
video player loading
.
.
.
The second season of "Onion News Network" premieres tonight at 10/9c