'The Hunger Games' unveils district-specific posters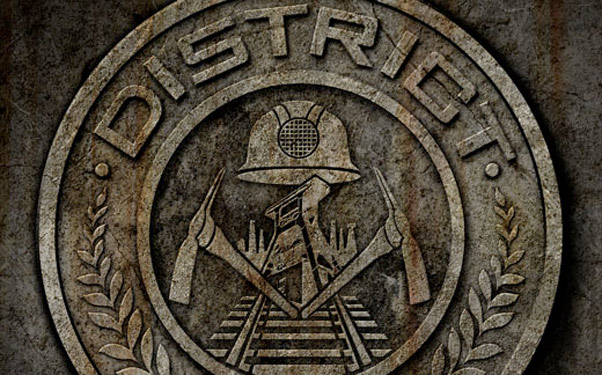 Posted by Terri Schwartz on
There's plenty of district loyalty in "The Hunger Games" storyline, and now Lionsgate is trying to get fans of the series to emulate that dedication in the real world. Marketing for the upcoming movie went viral earlier this month when Lionsgate launched their website TheCapitol.pn (after Panem). The site asked fans to register for citizenship, and then get sorted into the various 12 districts of Panem. Now new posters for some of the districts have hit the web and are asking for their citizens to show off their loyalty.
Both The Capitol website and these new posters are channeling a very "1984" vibe for the upcoming dystopian teen drama. Each of the posters shows off the industry that district specializes in. For District 2, it's masonry. For District 7, lumber. And for District 12, it's of course mining.
The posters are emblazoned with the emblem of each of their respective districts, and it's my hope that these designs can be found within the actual "Hunger Games" film. What better way to make a viral marketing campaign pay off than by rewarding those who participated in it with the feeling that they know just that much more about the final product?
"The Hunger Games" stars Oscar-nominated actress Jennifer Lawrence as Katniss Everdeen, a 16-year-old from District 12 who choses to fight in the titular Hunger Games in order to save her sister. Rounding out the all-star cast are Donald Sutherland, Elizabeth Banks, Stanley Tucci, Woody Harrelson, and Lenny Kravitz, and teen favorites Josh Hutcherson and Liam Hemsworth. The movie hits theaters on March 23, 2012.
Are you planning on participating in "The Hunger Games" Facebook campaign? Tell us in the comments section below, or on Facebook and Twitter!