Call-In Commentary: Watch "The Human Centipede 2" trailer with director Tom Six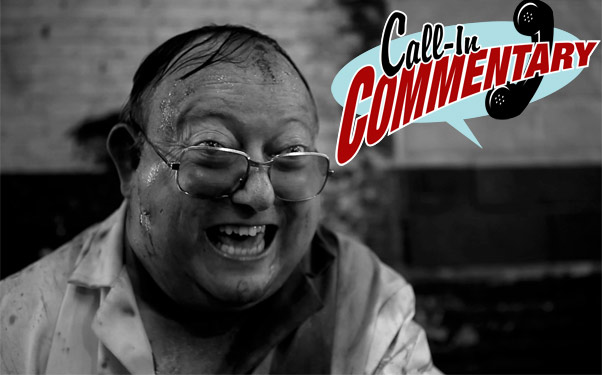 Posted by Brian Jacks on
Little can be said about "The Human Centipede" that hasn't already been covered: it's grotesque in concept, disgusting in execution and oddly fresh and unique as a horror film, however torturous it may be to watch (it's easier to stomach if you view it as near-parody). The first entry to the burgeoning franchise found a mad doctor sewing together three victims mouth-to-anus, and now its follow-up has taken it one step further. In the sequel — which takes place in "our" reality — a lowly parking garage attendant who counts himself a fan of the first film decides to create a "full sequence" of 12 people, and begins kidnapping and brutalizing his victims as he goes about his business (read our own Matt Singer's reaction to the film here).
The man at the heart of all this insanity is Dutch filmmaker Tom Six, who conceived, wrote and directed the first two films and is planning a third and final installment of the bizarre trilogy. To get inside the mind of this horror visionary, Six was kind enough to participate in our Call-In Commentary series, where directors provide an audio commentary to their movie trailer. So take a gander below to get a firsthand view of the carnage, and then check out the movie on VOD or at one of its limited release theaters.
video player loading
.
.
.