"The Girl with the Dragon Tattoo"-inspired clothing line coming to H&M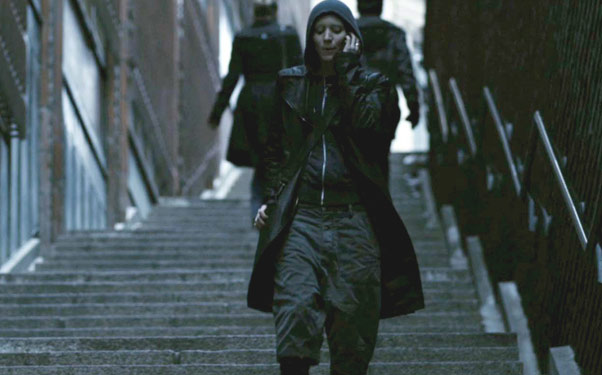 Posted by Terri Schwartz on
David Fincher's "The Girl With The Dragon Tattoo" adaptation has showcased plenty of interesting elements in the campaign leading up to its December 21 release. There was that viral video from the movie's unofficial website mouth-taped-shut.com, the tease of Trent Reznor and Atticus Ross' film score and the recently-released non-nude movie poster. But H&M just announced an even more intriguing element to the promotional campaign: a tie-in clothing line.
Appropriately, the fashion retailer is based out of author Stieg Larsson's native Sweden. H&M has collaborated with David Fincher's "The Girl With The Dragon Tattoo" costume designer Trish Summerville to create a line of clothes inspired by Lisbeth Salander's style. The 30-piece collection will have a "dark urban feel" and will include leather jackets, slouchy hoodies, torn jeans and trousers.
The collection will be available in H&M stores starting December 14, a week before "The Girl With The Dragon Tattoo" hits theaters. Since the movie takes place in Sweden in the winter, the clothing line will likely feature a lot of clothes appropriate for the chilly December weather. It will be interesting to see if H&M also incorporates some of Lisbeth's edgy accessories that we've seen in the stills released as part of their collection as well.
Do you think releasing a clothing line inspired by a film is a smart marketing campaign? Tell us in the comments section below or on Facebook and Twitter.