"The Dark Tower" producer Brian Grazer says the movie is "gonna get made"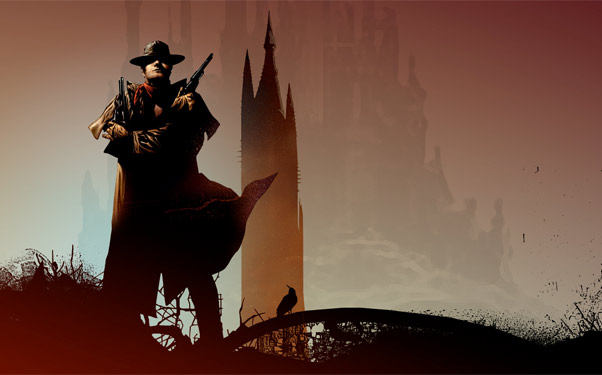 Posted by Terri Schwartz on
Universal might not want it, the project might be a bit too impressive in scope, and Ron Howard might be having some trouble drawing studio interest, but producer Brian Grazer is confident that "The Dark Tower" is going to get made.
In an interview with The Playlist while promoting "Tower Heist," Grazer admitted that he and Howard have managed to shave $45-$50 million off of the project's $140 million budget. That, he believes, is enough to get other people involved in the adaptation.
"We found a way to cut out $45 million out of the budget without changing the scope and actually giving it a good ending," he said, suggesting a heavily re-worked approach. "In the $140 million draft, the ending wasn't quite as satisfying. Now, we've got $45 million, $50 million out of the way and a really satisfying ending. It's gonna get made."
Javier Bardem is still patiently attached to the adaptation of author Stephen King's best-selling book series, so now all Grazer and Howard need is a financier. The latest news on that front was that "The Dark Tower" was looking for outside financing, and then following production would team up with a studio to distribute the film. Universal already passed on the project — which involved three films and two TV series-tie ins — but there's no guarantee that they wouldn't be open to distributing the films now that they won't have as much money depending on them.
It's unclear whether the now-$100 million budget applies solely to the first film in the adaptation or to the whole project, but it can be assumed that it's the former. The Playlist believes that the structure of the adaptation remains the same despite the reworked format. That two film, three TV series format could be a hard sell for financiers, but hopefully with the lowered budget the series will get kicked off relatively soon.
Are you also confident that "The Dark Tower" will end up being adapted? Tell us in the comments section below or on Facebook and Twitter.