"The Dark Knight Rises" may film with Occupy Wall Street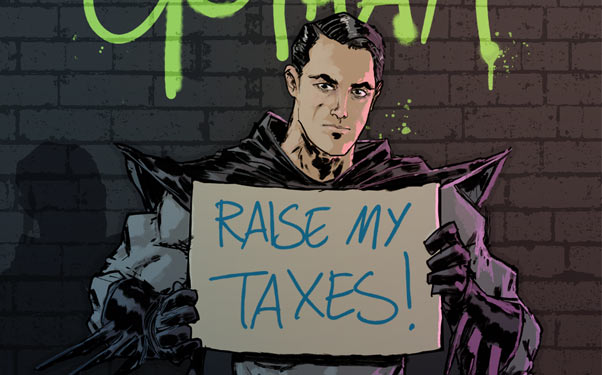 Posted by Terri Schwartz on
When "The Dark Knight Rises" heads to New York City for filming later this month, it might end up occupying more than just its designated set. The Los Angeles Times is reporting that Christopher Nolan's upcoming conclusion to his Batman saga might include some scenes shot with the protesters at Occupy Wall Street.
A Warner Bros. spokesperson confirmed to the outlet that production would move to the Big Apple for two weeks on October 29 (they filed for permits under the codename "Magnus Rex"), but wouldn't say whether or not Nolan plans on including the protesters. Sources say that the actors on the set were told that "The Dark Knight Rises" might include scenes with the protests, but they'll likely only be used as a backdrop for the actual scenes. The Times says the protests probably won't be written into the script.
A recent casting call in NYC called for actors with "military and/or law enforcement training/experience, weapons training, and/or martial arts training." Their characters will live in "a city besieged by crime and corruption." Though that description seems to fit with the type of issues the Occupy Wall Street protesters are fighting against, it's unclear how they will react to a big budget movie filming in their general area. And even though the Occupy Wall Street protests are going into their 30th day, there's no guarantee they'll even be occurring once Nolan and crew get to town.
Do you think Nolan is smart to make use of the protests going on in NYC, or do you think he should leave his movie production out of politics? Let us know in the comments section below or on Facebook and Twitter.