The Black List launches a website, becomes open to more Hollywood execs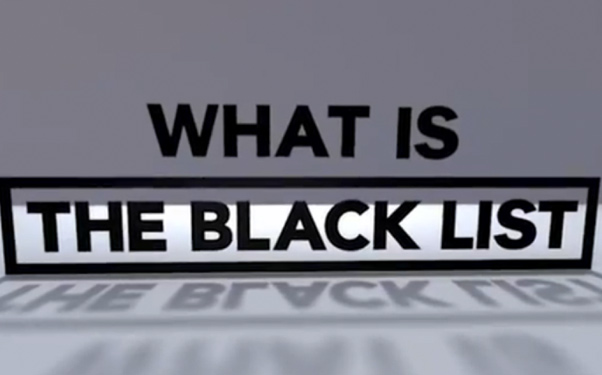 Posted by Terri Schwartz on
The Black List is going real-time. The yearly round up of the best unproduced scripts in Hollywood just got a big upgrade thanks to creator Franklin Leonard. He announced that today The Black List will launch a new online service called Blcklst.com that will allow Hollywood insiders the ability to keep track of the most popular scripts on a daily basis, instead of only once a year.
Unfortunately for fans of The Black List (like ourselves), the service is only open to movie professionals like agents and directors, though that pool has increased from the original 300 members of the yearly list. Blklst.com is going to use an algorithm similar to the one Netflix uses to give personalized recommendations of movies to those who are members. They will then rate the scripts they have read, which will end up compiling the rankings on the Black List.
Scripts like "Juno," "The Wrestler," "The King's Speech" and "(500) Days of Summer" were all brought to Hollywood's awareness thanks to previous Black Lists. The whole point of the list was to put great, offbeat scripts out into Hollywood's consciousness so they had a chance of being made. Originally Leonard, who is currently vice president of creative affairs at Will Smith's production company, would just email a yearly PDF of the list out to a group of 75 other executives so they knew what scripts were the most popular among their peers. He started The Black List in 2004, and it has grown in popularity and clout ever since.
"It's a natural extension of the work we were already doing with the annual list, celebrating great writing and drawing Hollywood's attention to it and those capable of it," Leonard said in a statement. "Hopefully the benefits that the list has brought screenwriters at the end of each year can continue similarly year round."
Are you glad The Black List is gaining traction and ditching its yearly format? Let us know in the comments section below or on Facebook and Twitter.